If you're a fan of all things "wild west," you're not going to want to miss a trip to pet friendly Tombstone! Home of the OK Corral, the town is steeped in history and embraces its frontier heritage.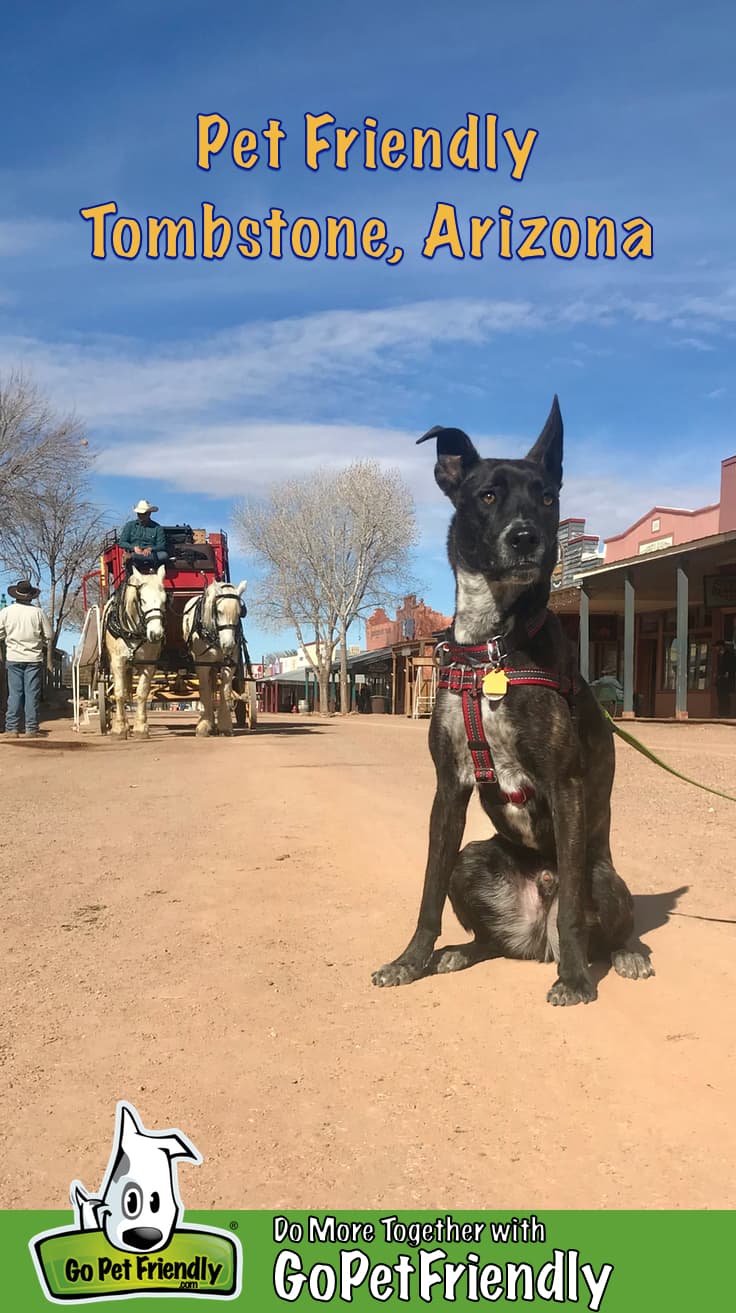 We discovered pet friendly Tombstone, Arizona by accident. Our preference is to avoid places that seem overly touristy. But we were traveling with my parents, and they wanted to visit in Tombstone. I'm so glad we did!
We had such a great time on that first visit that we decided to stop in again recently. Our mid-week stroll through the town was quiet. A little too quiet, actually. Several of the stores were closed, and there were only a handful of visitors on the street.
If your pet isn't fond of crowds, seeing pet friendly Tombstone, Arizona during the week is perfect. If you travel with a social butterfly like Myles, visiting over the weekend will give your pet the opportunity to make more friends.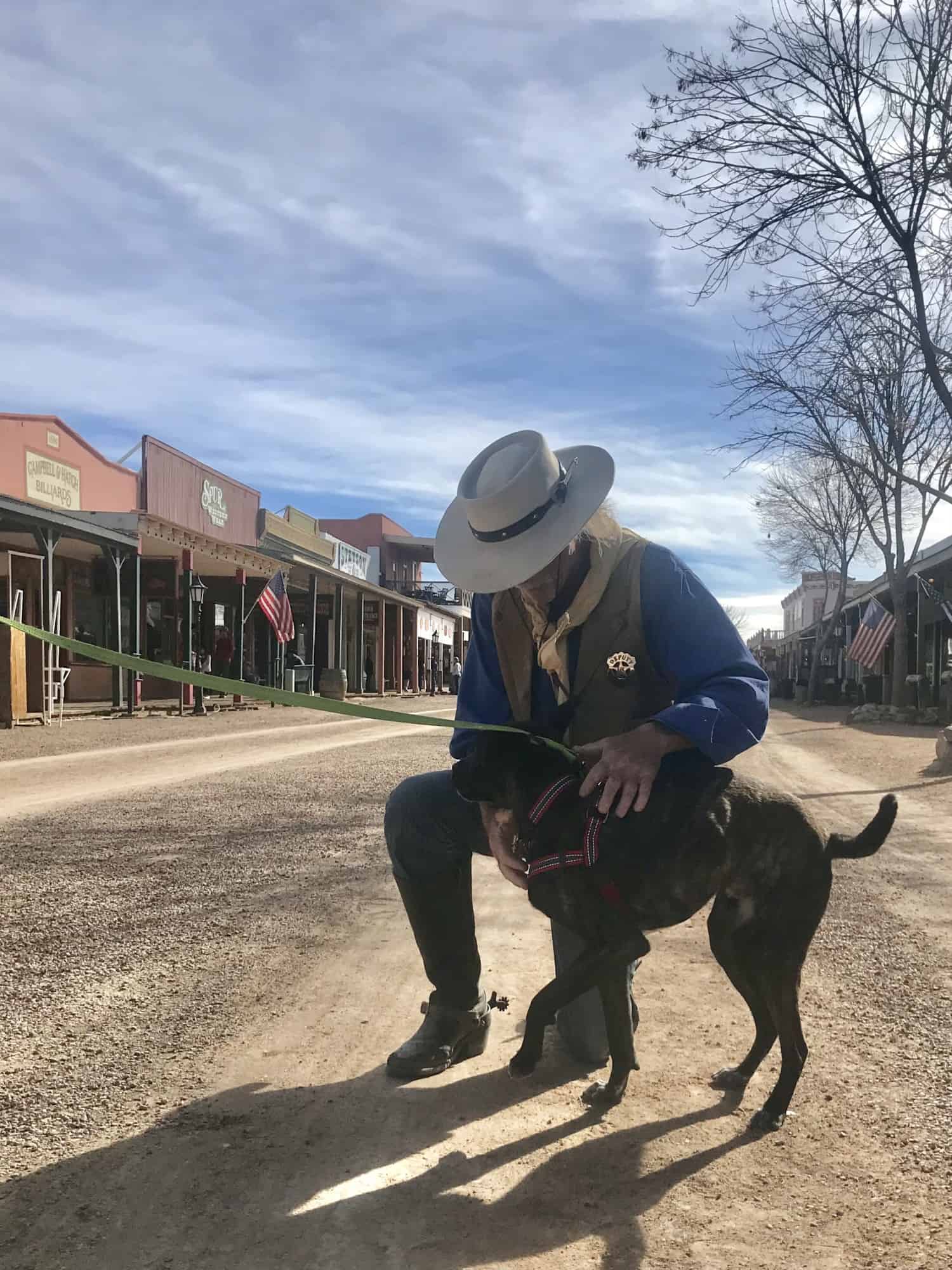 Pet Friendly Fun In Tombstone, Arizona
Tombstone is devoted to it's wild west past, and everywhere you turn there's someone hoping you'll spend a few bucks to be immersed in the experience. Normally, I find these kinds of places a little irritating. But Tombstone is different … because so many places are happy to welcome dogs, too!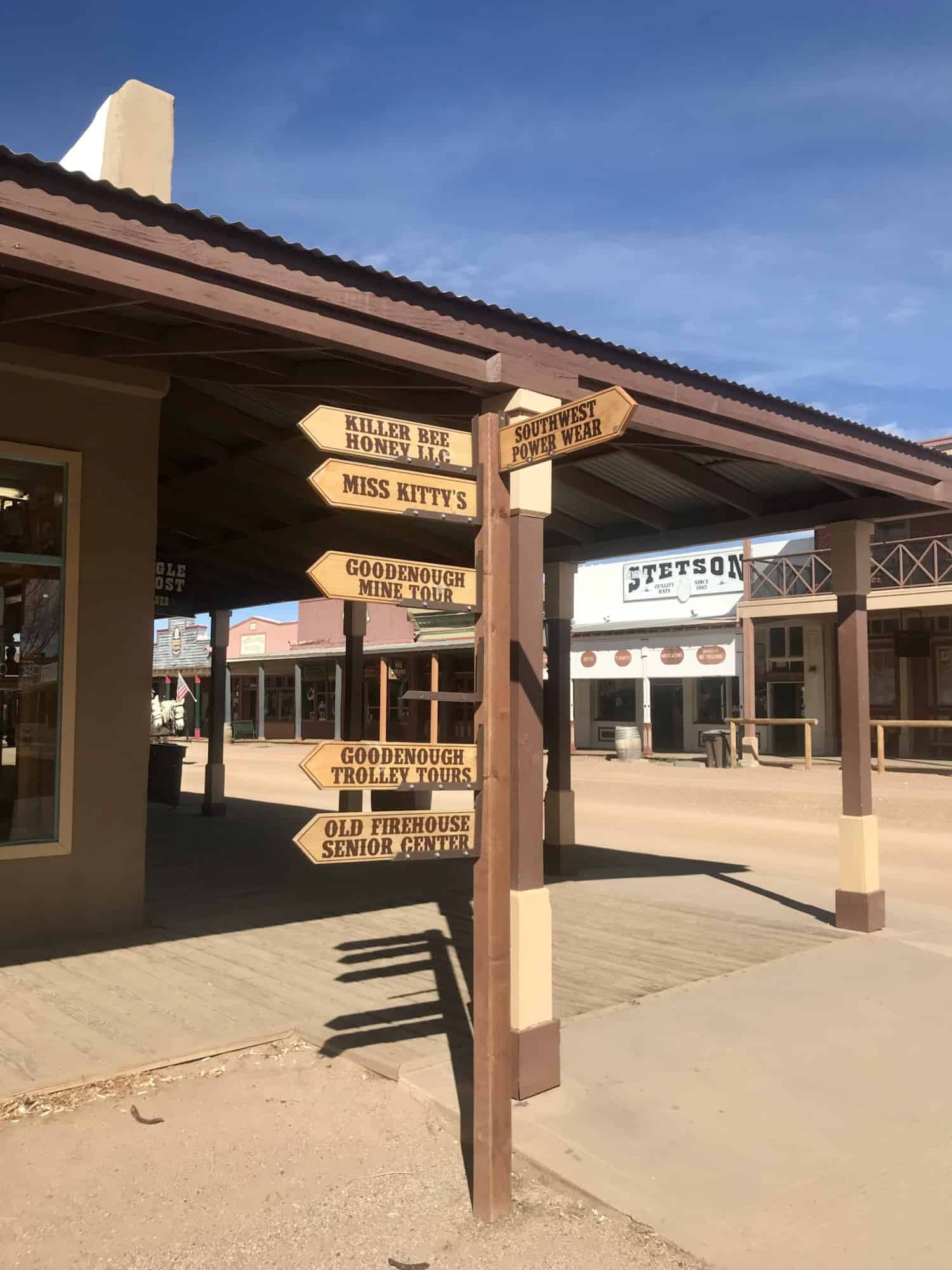 Here's what we uncovered:
Your pet is welcome to enjoy a show at the Bird Cage Theatre.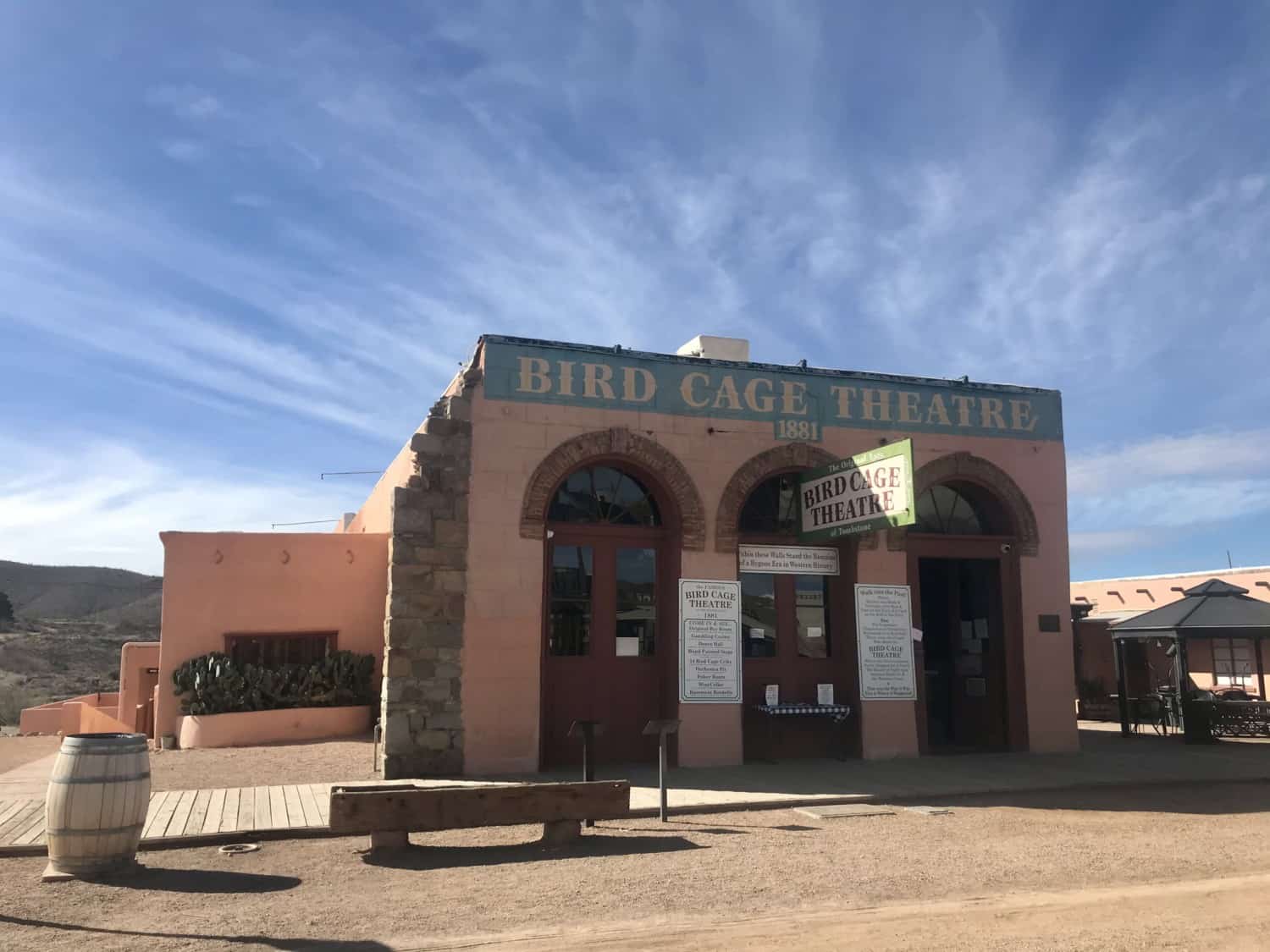 You and your pup can take a stage coach tour together.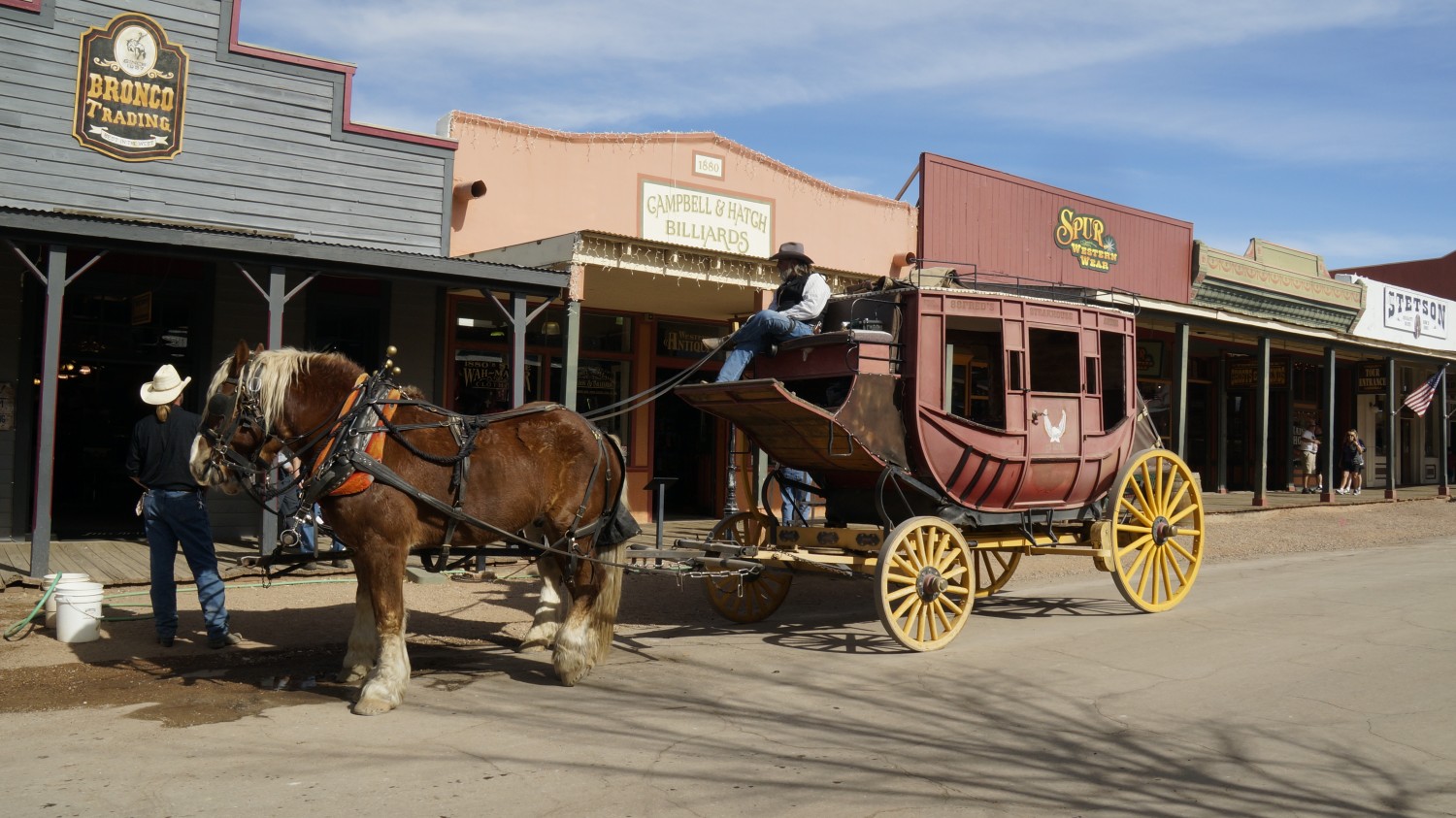 Dogs are welcome to join you in exploring the old mines under Tombstone.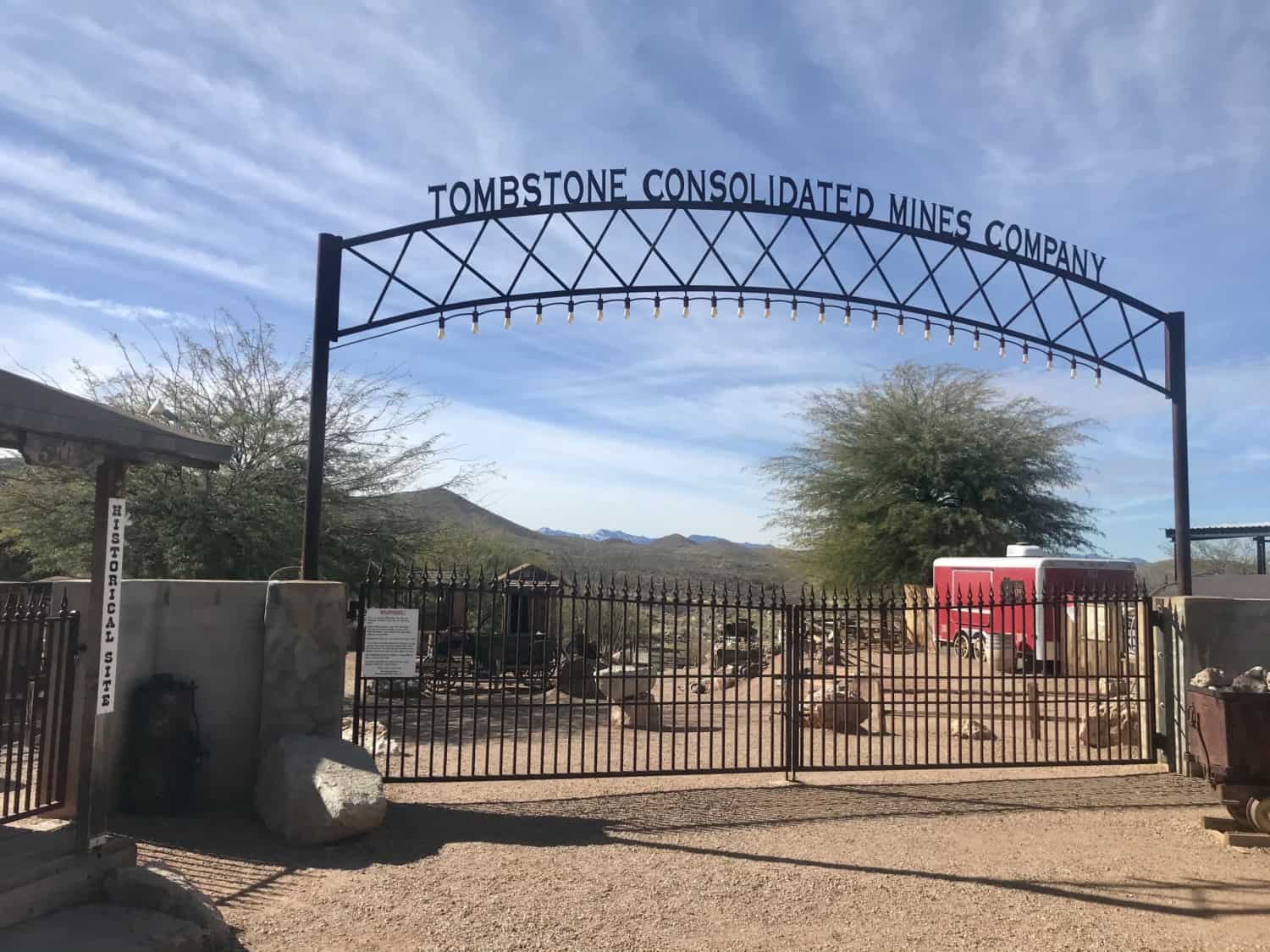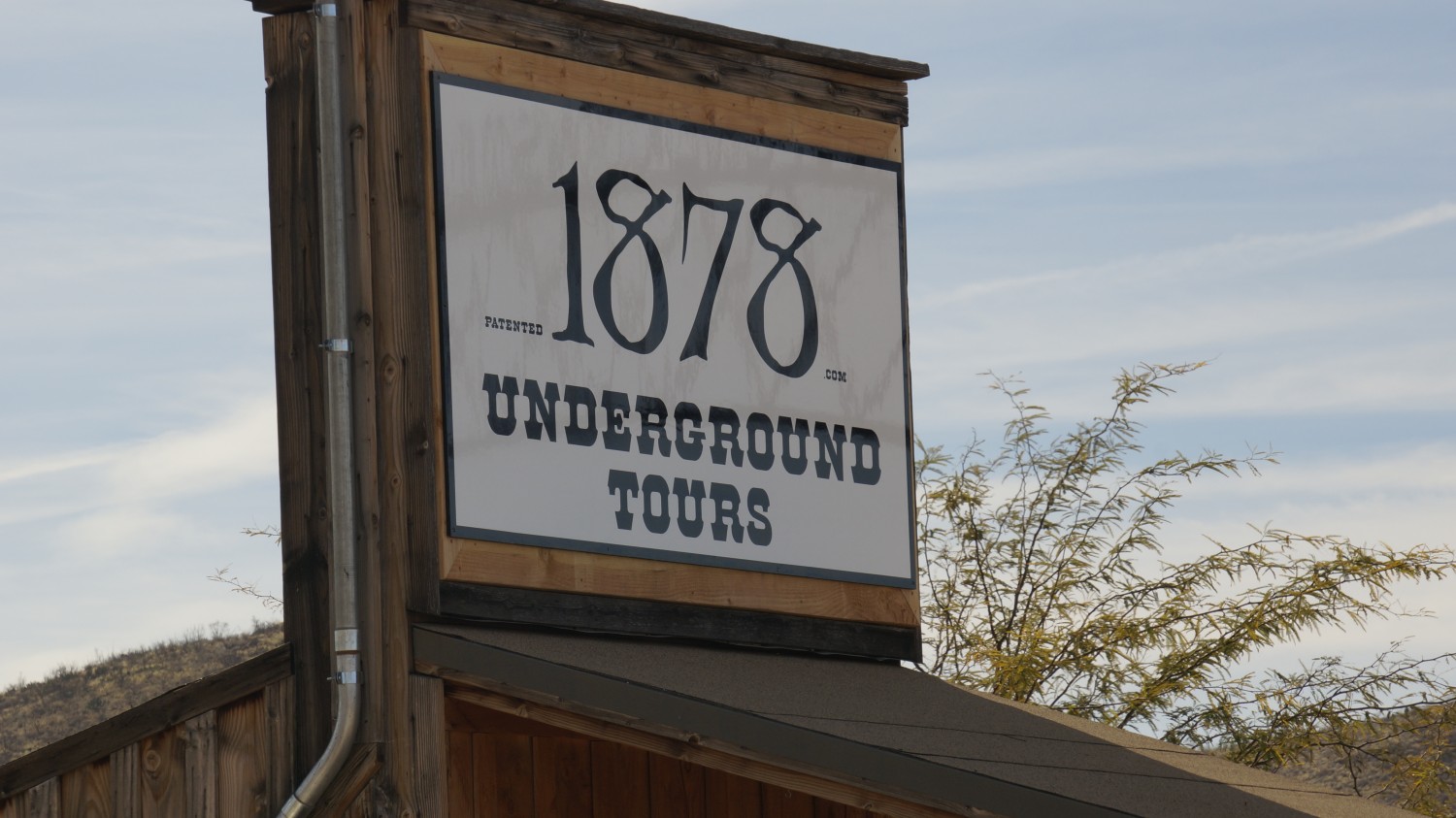 And the trolley tours are pet friendly, as well!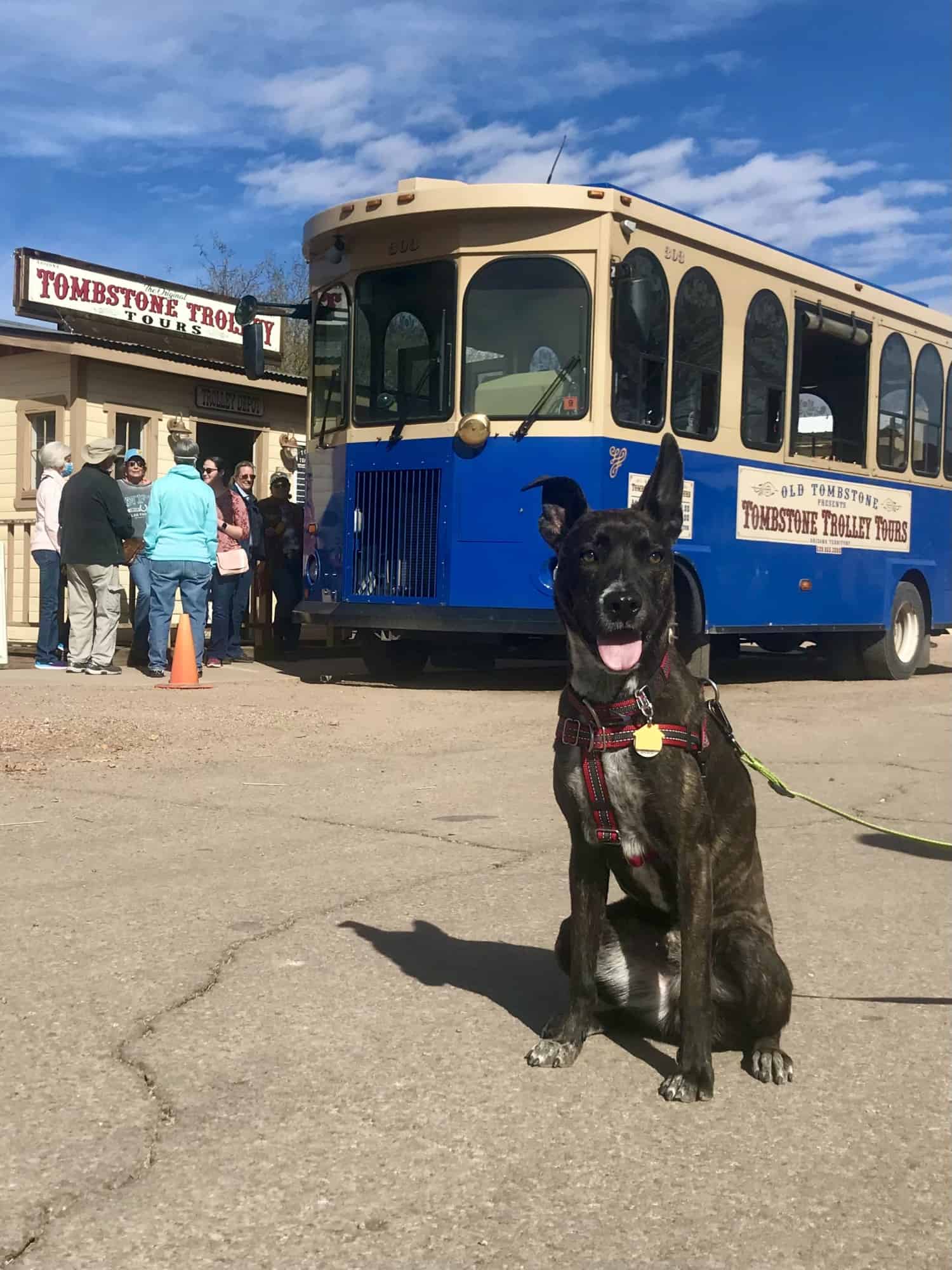 When you're ready for some grub, you can get a bite at the O K Café, at the corner of S 3rd and E Allen Streets. Or Brenda's Chuckwagon in Old Tombstone Western Town has pet friendly outdoor seating.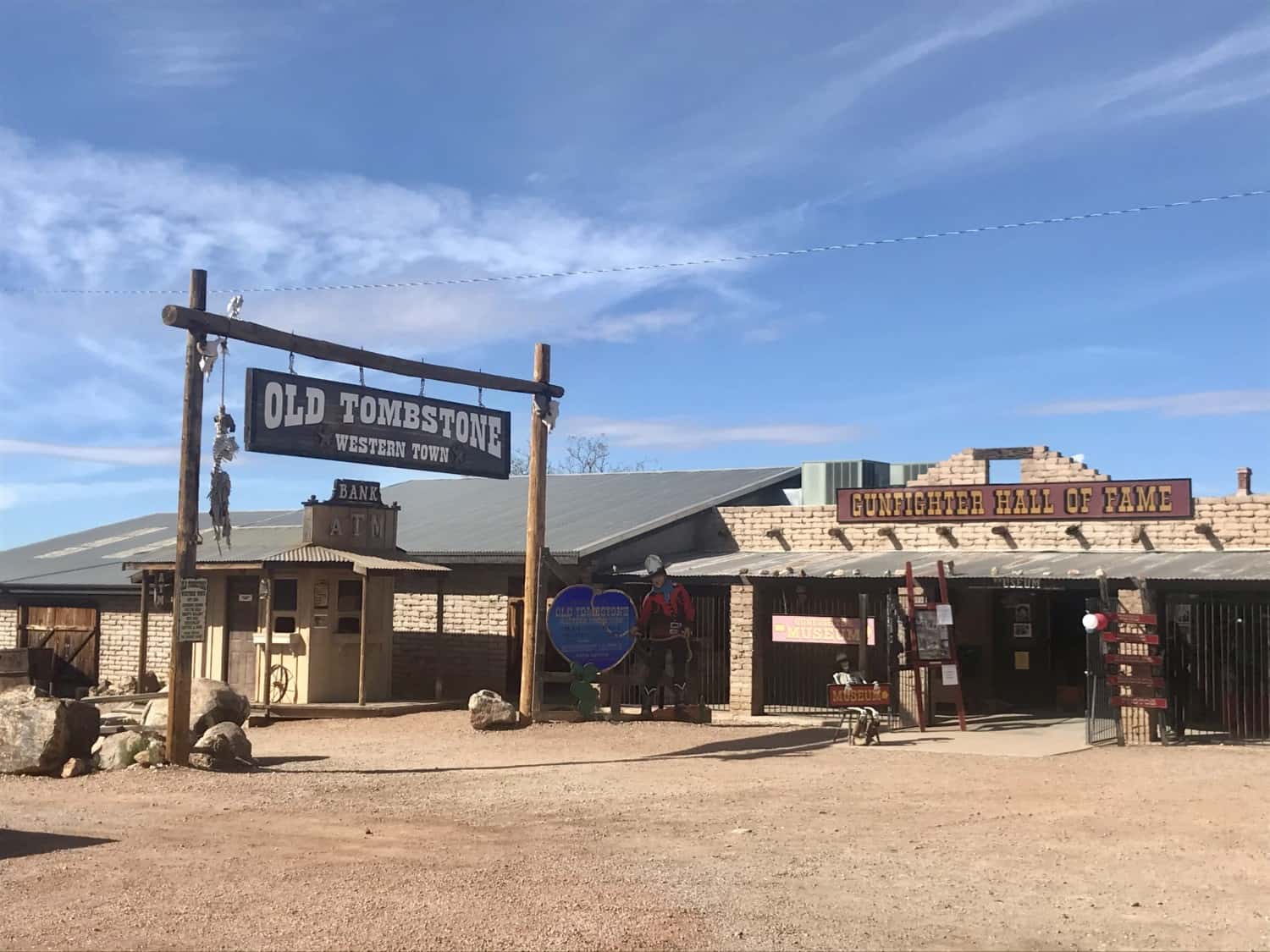 During this visit, the ice cream shop at T. Miller's Tombstone Mercantile was closed. But we're hoping they still serve the doggy ice cream cones!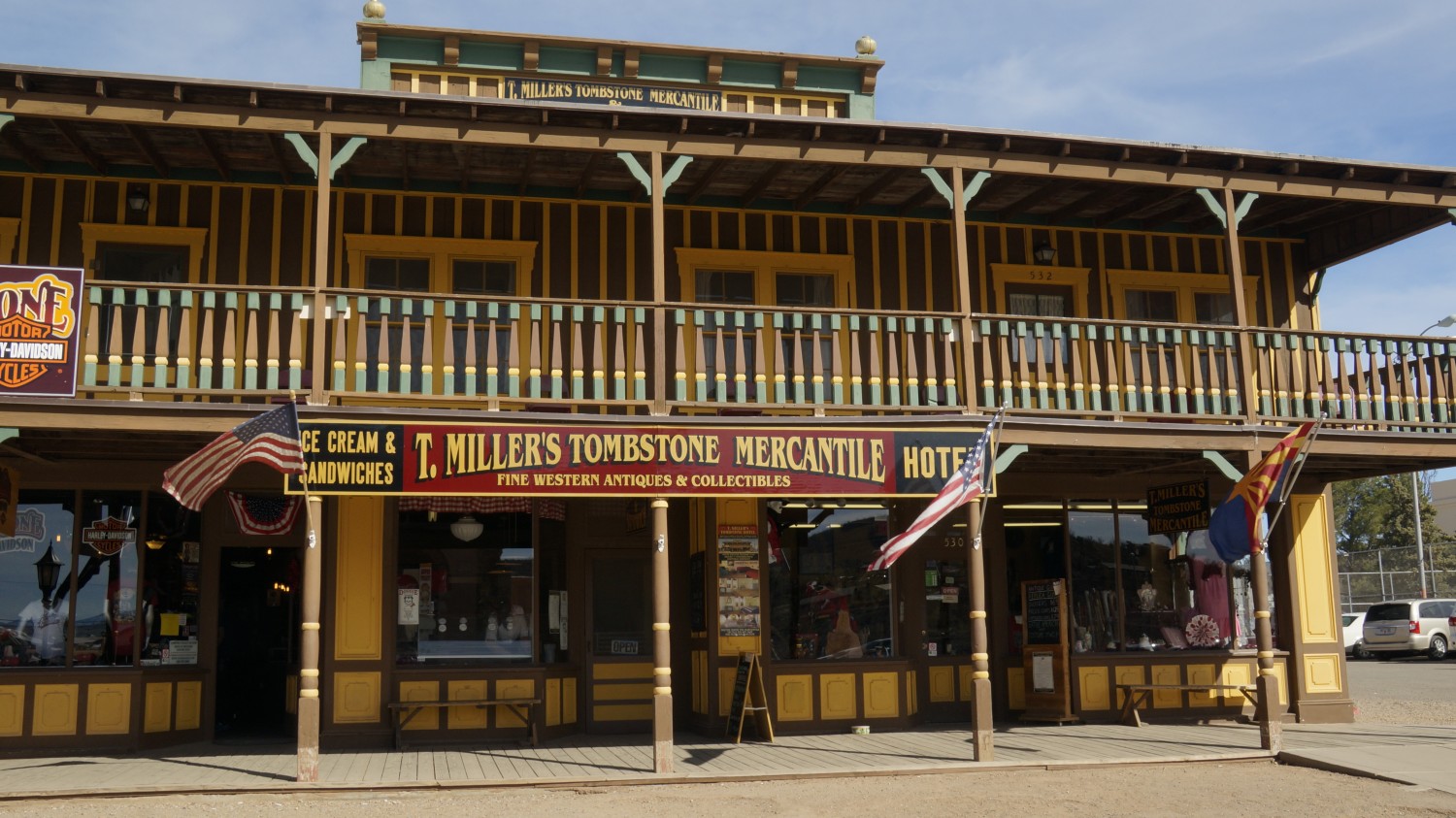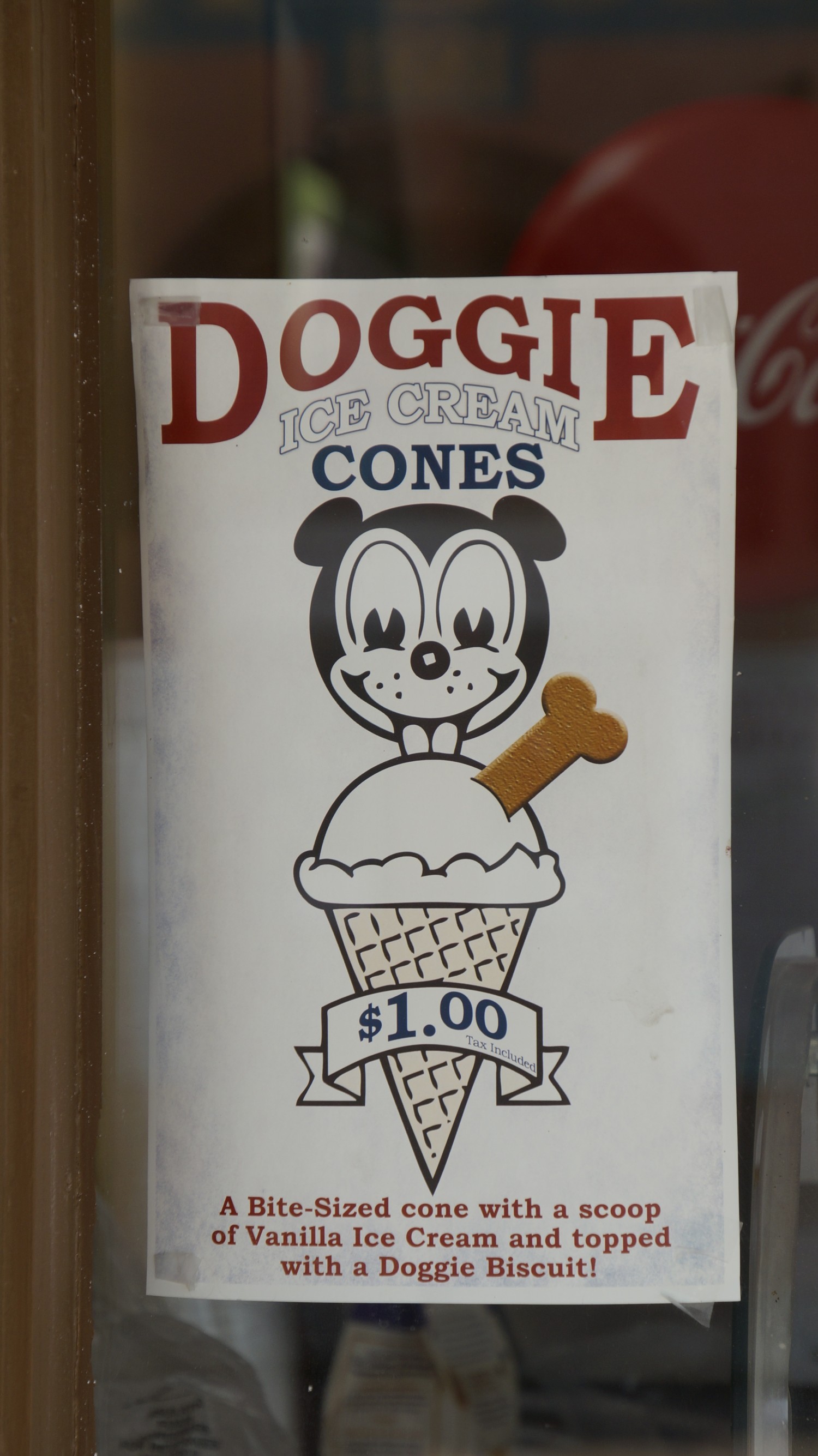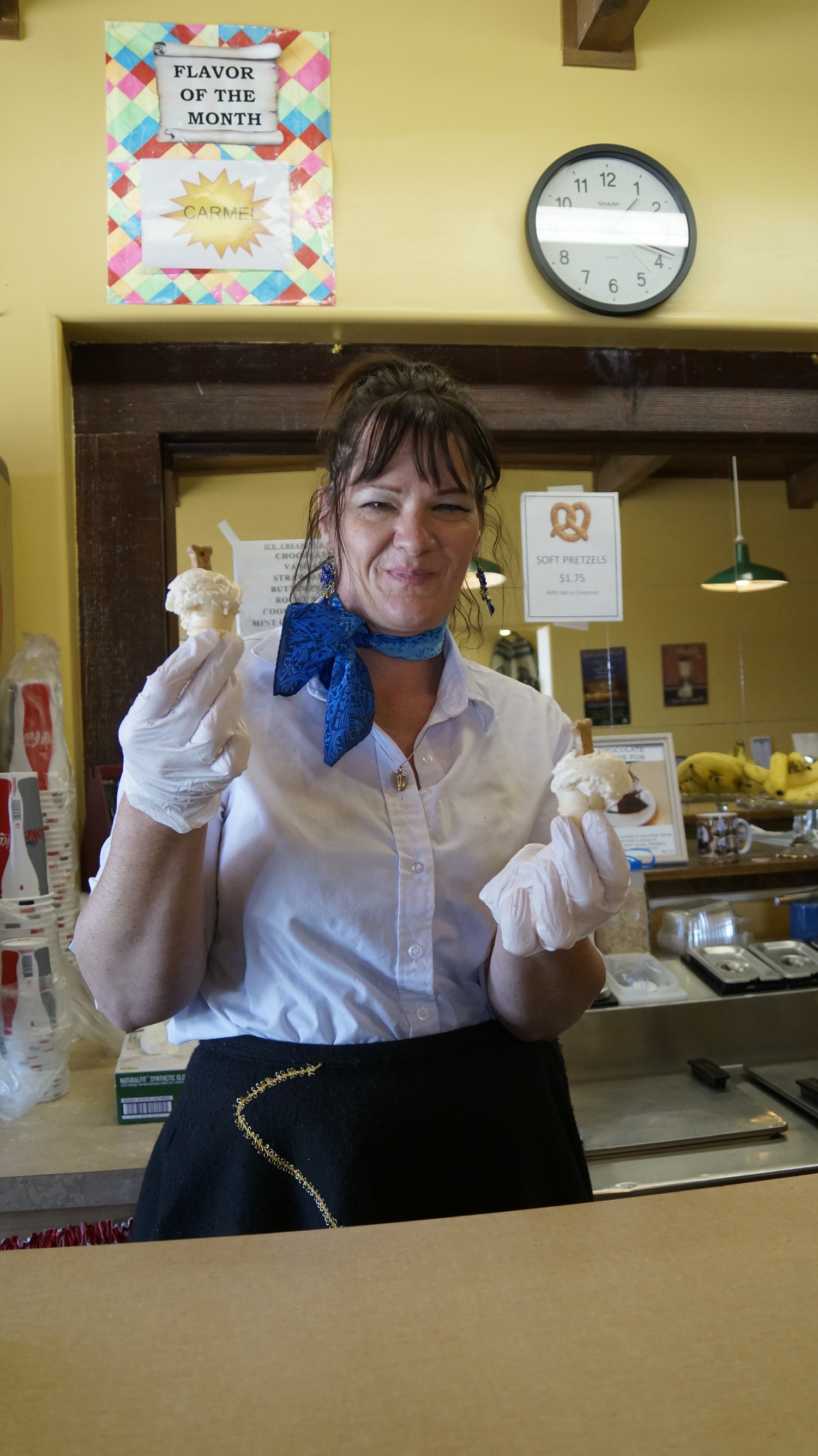 It was Ty's favorite thing about Tombstone!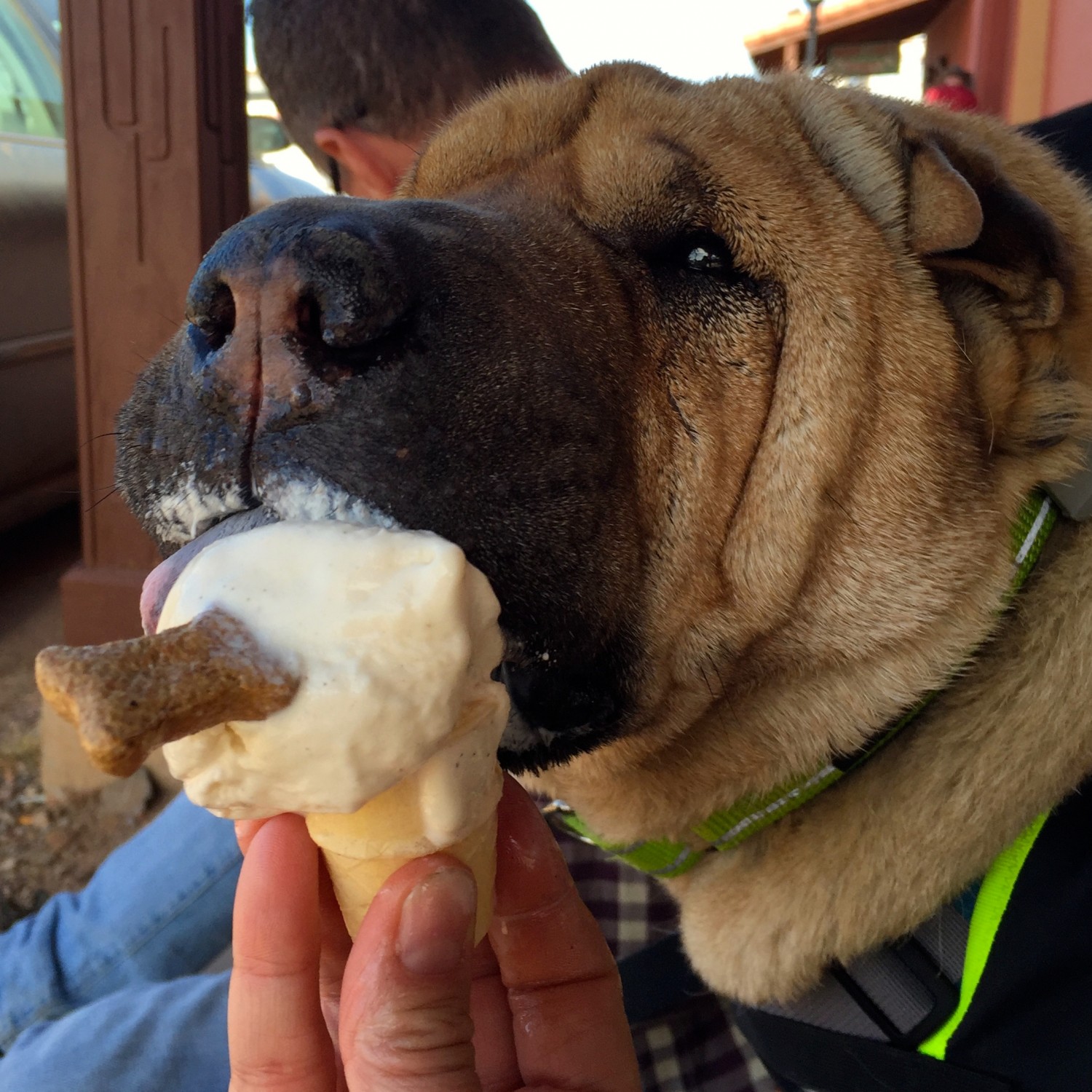 What's Not Pet Friendly In Tombstone?
We want you to stay on the right side of the law during your visit. So, be sure to make note of the places where pets aren't allowed, too!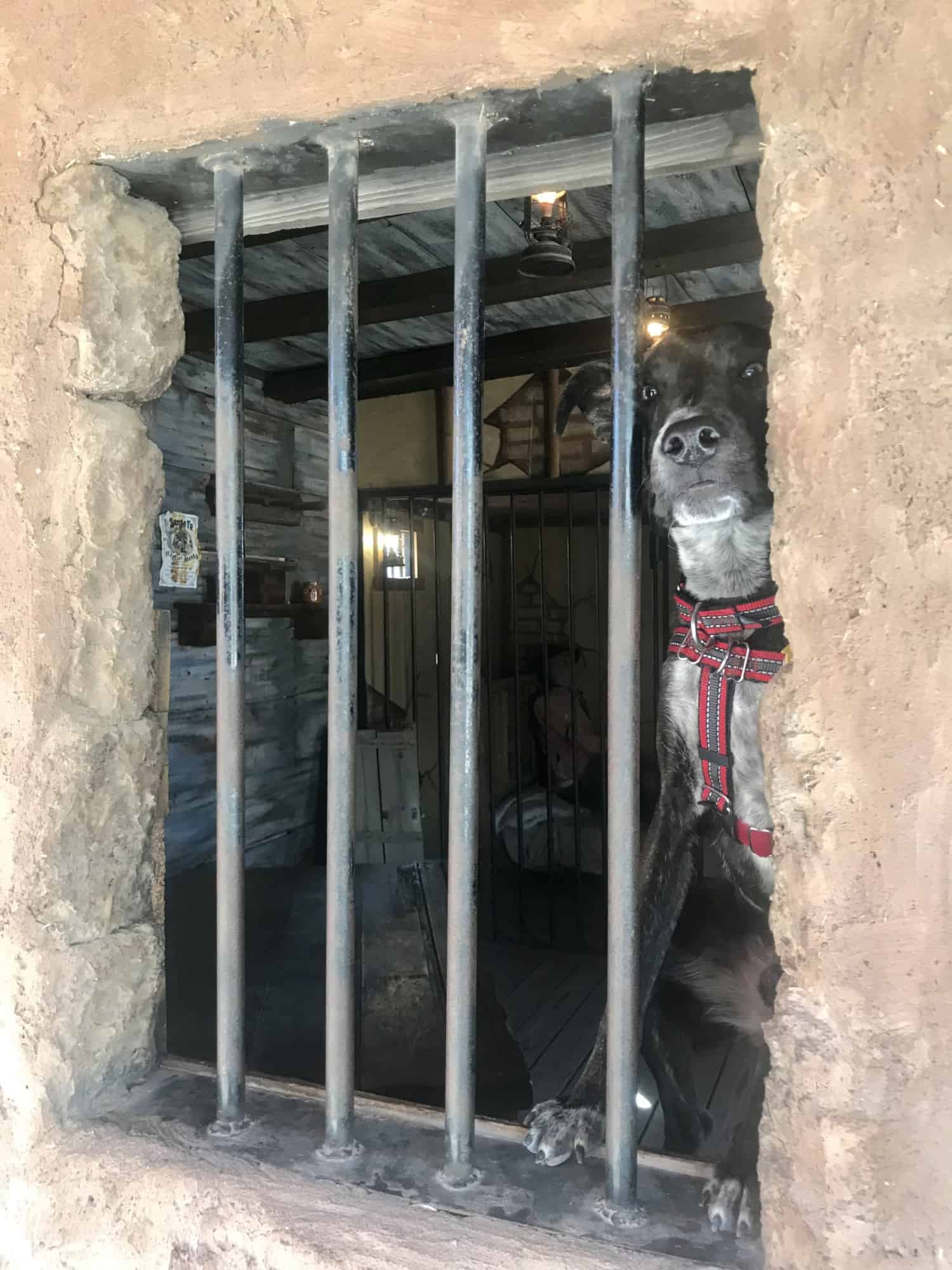 Oddly enough, pets are not allowed in the city park. They also can't go inside the historic courthouse.
Pets can't go to Big Nose Kate's Saloon – even on the patio.
And the shoot-out reenactment at the O.K. Corral isn't pet friendly, because the gun fire could scare the dogs. In fact, if your pets are sensitive to loud noises, it's best to avoid that area during the performances.
A Pet Friendly Perspective
All of the business owners we spoke with were very aware that more and more people are traveling with their pets. And Tombstone's making every effort to be accommodating.
It's a win-win situation: pet travelers get to create memories with their furry family members. And more tourists dollars are spent in Tombstone because of their pet friendly policies. I wish more places were so forward thinking!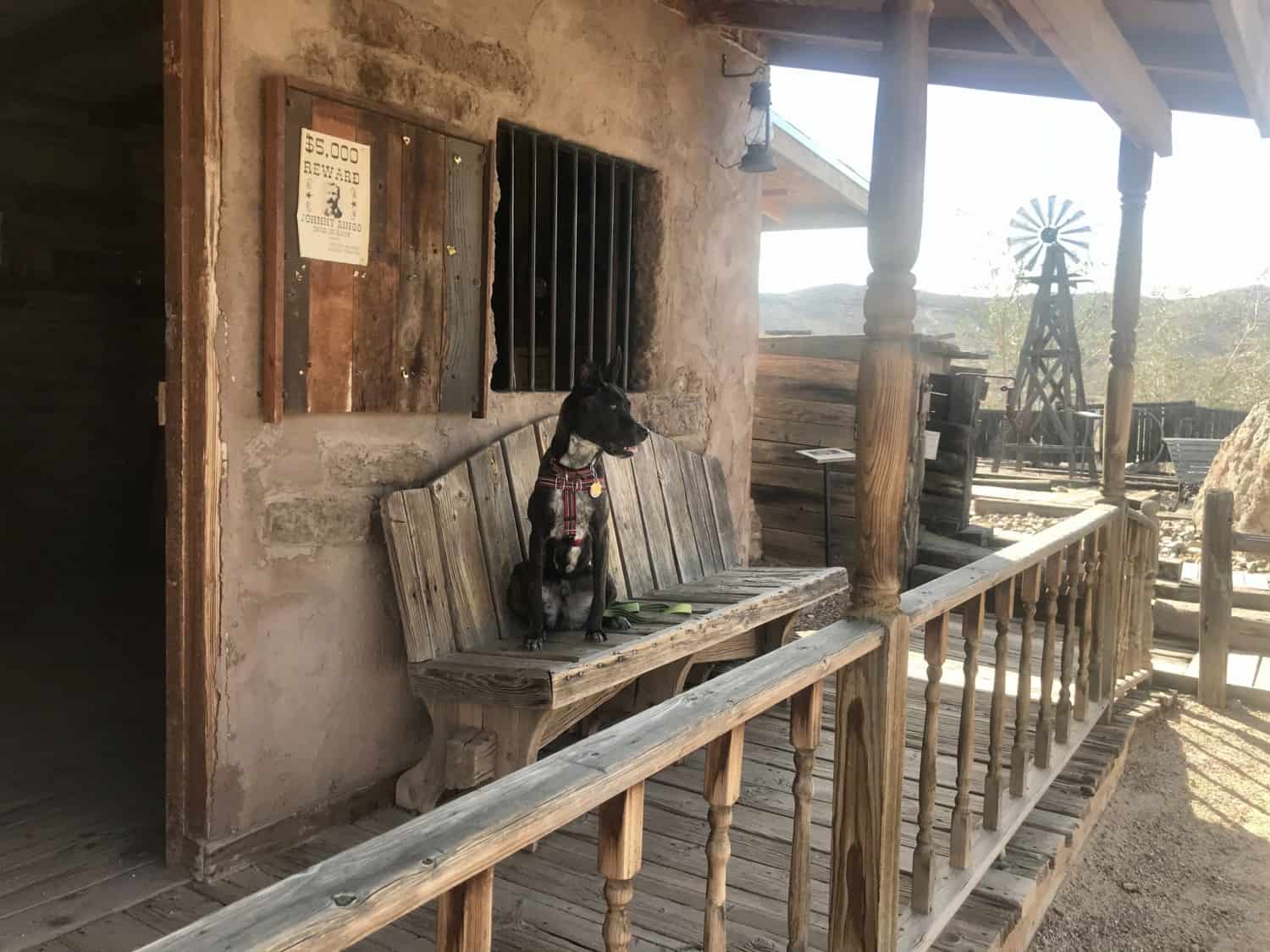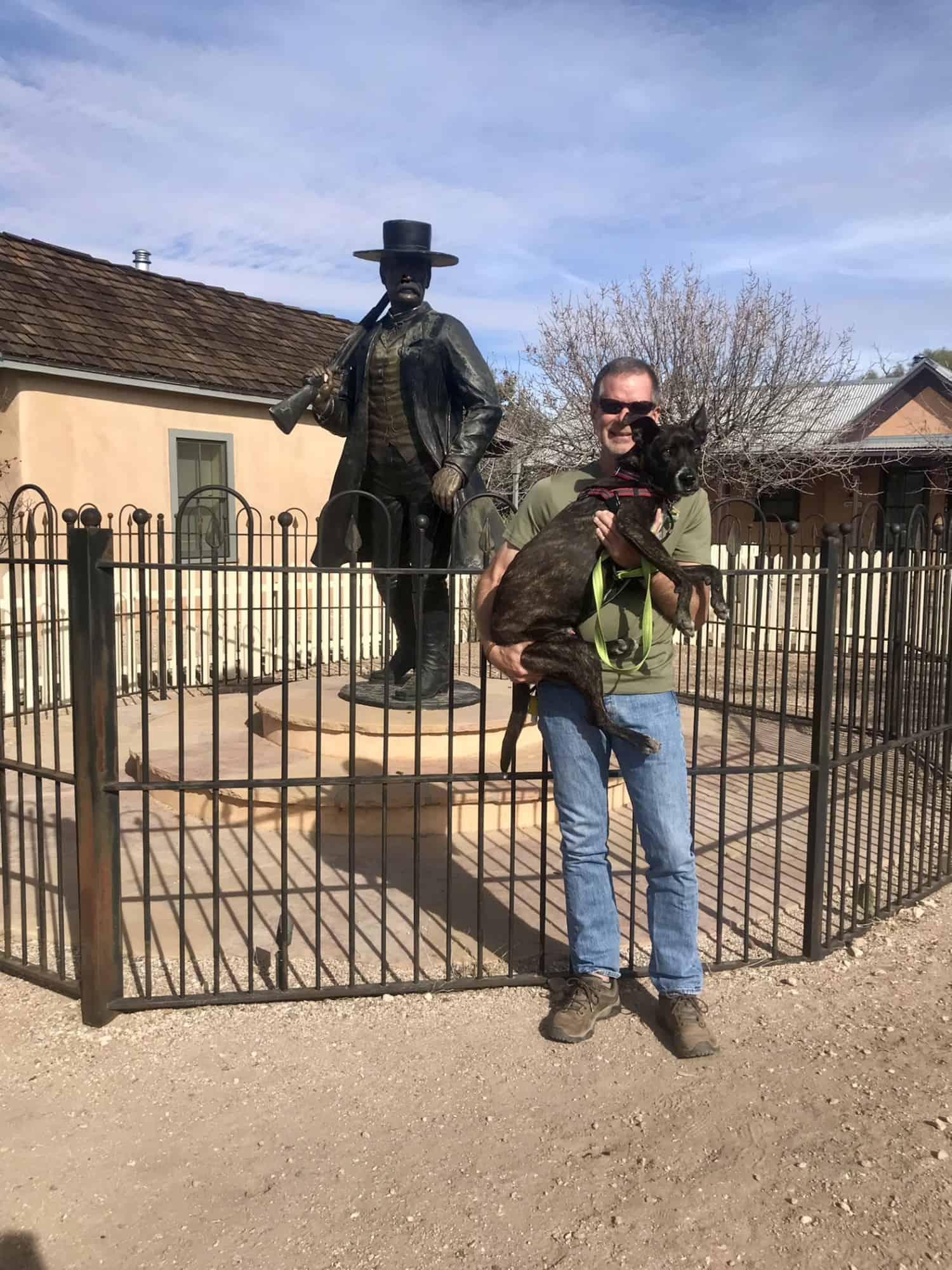 For more pet friendly fun in southern Arizona, dive 25 minutes south of Tombstone to the historic mining town of Bisbee!
(Visited 12,224 times, 1 visits today)