We're excited to announce that GoPetFriendly's 2023 Pet Friendly Travel Awards are open for nominations. Submit your recommendations for the most pet friendly places in America!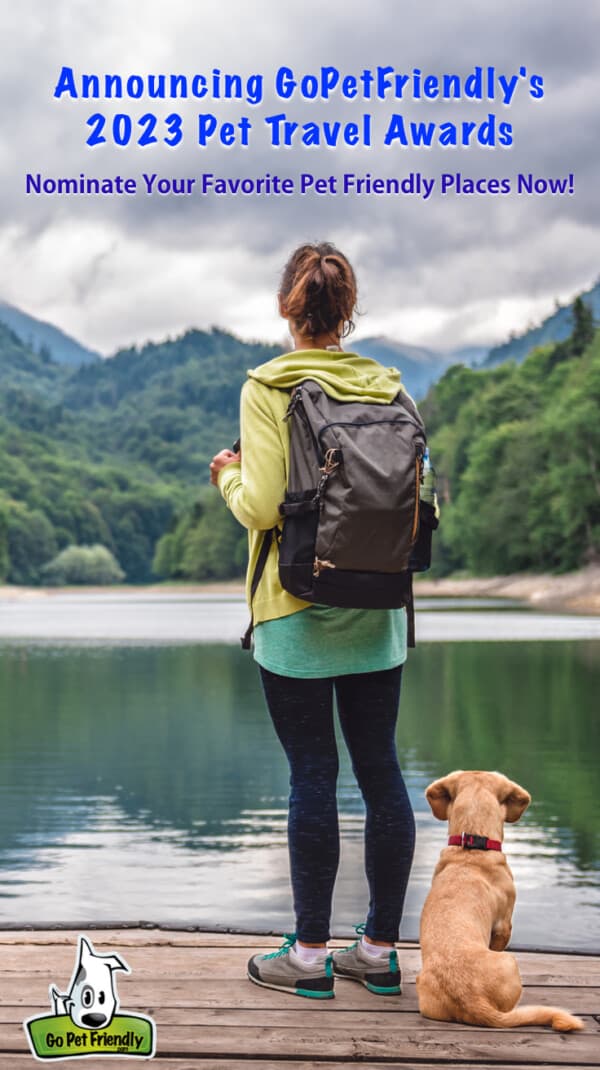 GoPetFriendly's 2023 Pet Friendly Travel Awards
Traveling with our pets has never been better, with more places going above and beyond to welcome our furry companions. These destinations provide pet lovers with outstanding opportunities to do more together and make memories that will last forever.
To show how much we appreciate all they do, we're thrilled to launch GoPetFriendly's first annual Pet Friendly Travel Awards! Relying on your insights and experiences, we're gathering the cream-of-the-crop in the following categories:
Where to Go: The most memorable pet friendly vacation destinations — from bustling cities to quiet retreats. These are the locations you'd choose to spend a long weekend or a two-week holiday, thoroughly enjoying the time away with your furry travel buddy.
Where to Stay: These pet friendly lodging take your experience to another level. This includes hotels, vacation rentals, inns, lodges, cabins and campgrounds where pets are truly welcome.
What to Do: The tours, parks, museums, wineries, train rides, beaches, and every other kind of attraction where you and your pet have THE BEST time.
Where to Eat & Drink: The very best pet friendly bars, restaurants, cafés, ice cream stands, breweries, and food trucks — where drinking and dining with your pet is truly a treat.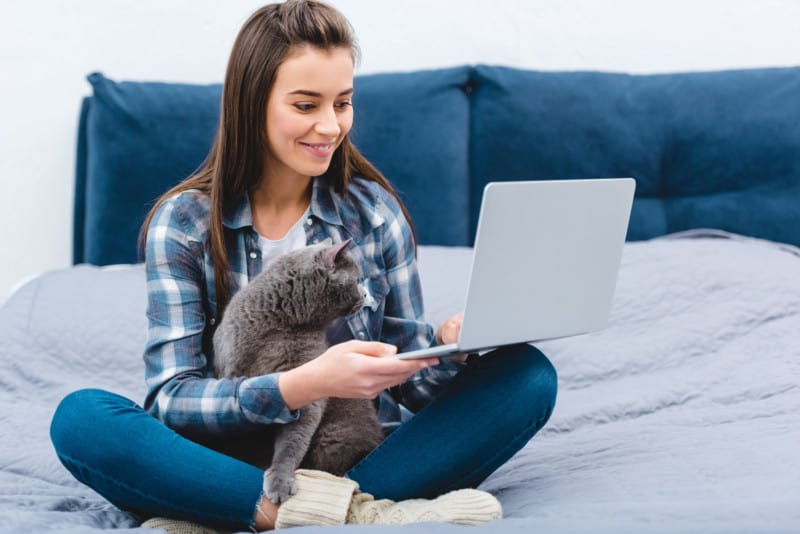 The GoPetFriendly team will judge the entries and choose the winner in each category. Only entries within the United States will be considered. The lucky winners will be featured in an upcoming blog post and on social media. We'll also include every entry in our pet friendly travel directory.
These are the dates to know:
March 27 – April 2: Early Bird Entry
April 3 – April 30: Standard Entry
May 1 – May 7: Latecomer Entry
Submissions close May 8, 2023.
We hope you'll make a nomination (or two) and be a part of this year's pet friendly travel awards! For each location you submit, you'll receive one entry in a random drawing for a $50 gift card and some GoPetFriendly swag.
(Visited 15 times, 1 visits today)