Thinking of exploring Finger Lakes Wine Country with your pet? Good news — many of the wineries and breweries around Canandaigua, Keuka, Seneca, and Cayuga lakes are pet friendly! Here's what you need to know to plan your visit.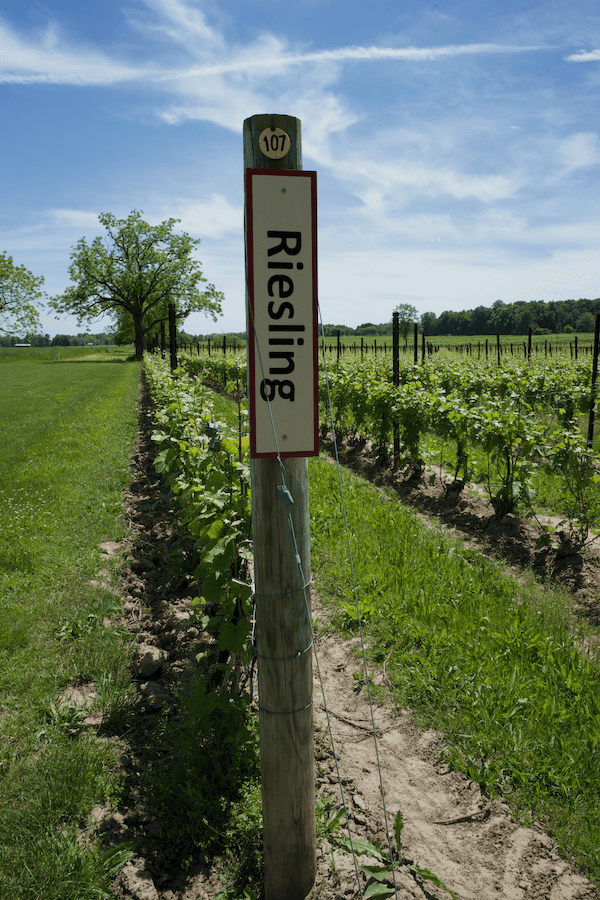 The Finger Lakes region produces most of New York's wines. The deep lakes with sloping hillsides create a microclimate similar to those found on the banks of the Rhine in Germany. It's a fantastic place for growing the grapes that are used to make Chardonnay, Riesling, Gewürztraminer, Pinot Noir, and Cabernet Franc wines.
And there is no shortage of wonderful places to sample the local collections. You and your pets will find over 100 wineries, breweries, cideries, and distilleries to enjoy!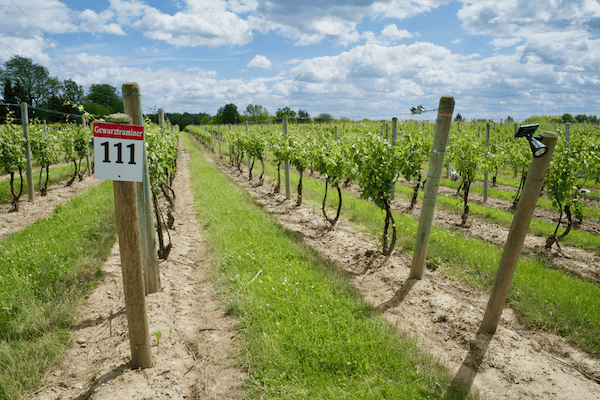 Sniffing Around Finger Lakes Wine Country
More than two million years ago, retreating glaciers carved eleven lakes in Western New York. Spreading like claw marks across the landscape, the lakes give the region its name – the Finger Lakes.
Locals have crowned the area "New York's Wine Country," and the Finger Lakes region is that and much more! In addition to the excellent wineries and breweries, you'll find quaint downtowns, picturesque vistas, and a wide range of outdoor recreation. It's an exceptional destination for a pet friendly vacation!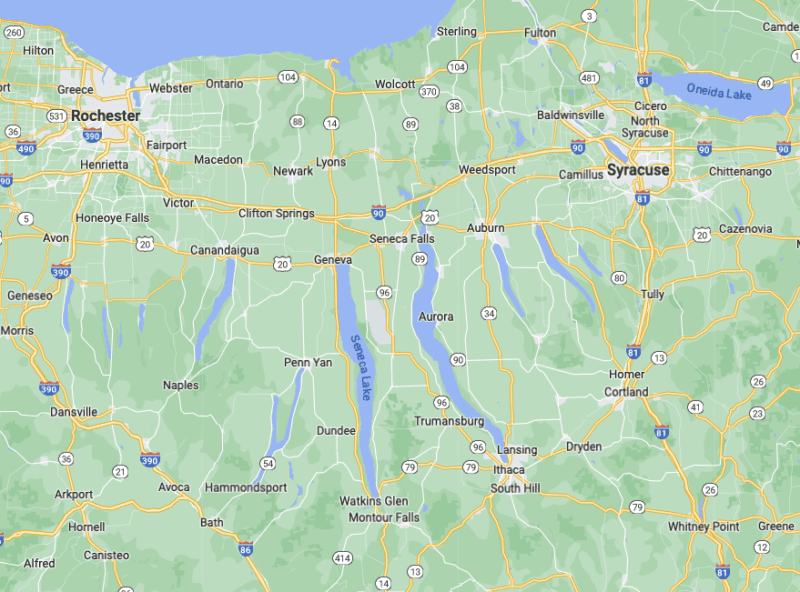 Where To Stay
There are many wonderful pet friendly places to stay in Finger Lakes Wine Country. And where you choose as your base will depend on what you hope to do during your visit.
If sampling the local beverages is at the top of your priority list, we suggest staying near Seneca Lake. The Seneca Lake Wine Trail is the largest and most active in the Finger Lakes with a community of over 30 wineries, breweries, and distilleries.
With Geneva on the north end and Watkins Glen on the south end of Seneca Lake and dozens of charming towns in between, Seneca Lake is an ideal setting for a pet friendly vacation.
To find all the pet friendly restaurants, state parks, hiking trails, campgrounds, and lodging convenient to Seneca Lake, explore the towns and cities listed below on GoPetFriendly.com when planning your trip. (Note that breweries & wineries are included under "Attractions")
Dundee
Geneva
Hector
Lodi
Rock Stream
Watkins Glen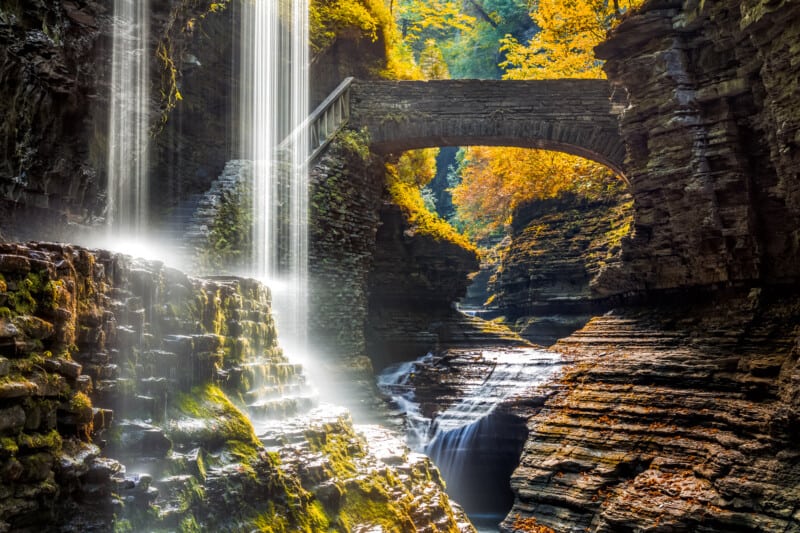 Seneca Lake Wineries, Breweries, & Distilleries
Pet Friendly Wineries On Seneca Lake
Here is a list of pet friendly wineries along Seneca Lake that you can enjoy with your pup. Cheers!
Barnstormer Winery – We loved their "back yard."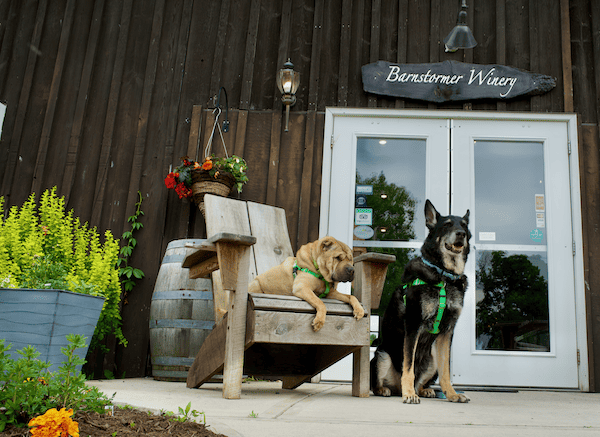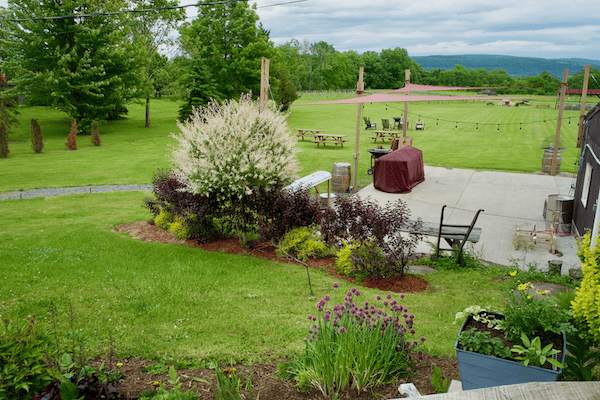 Billsboro Winery – One of our favorites for their gorgeous patio!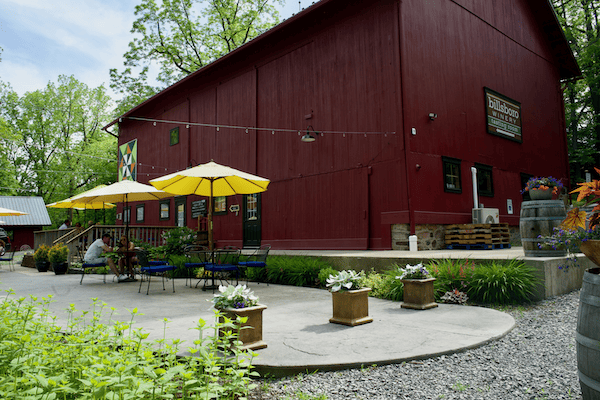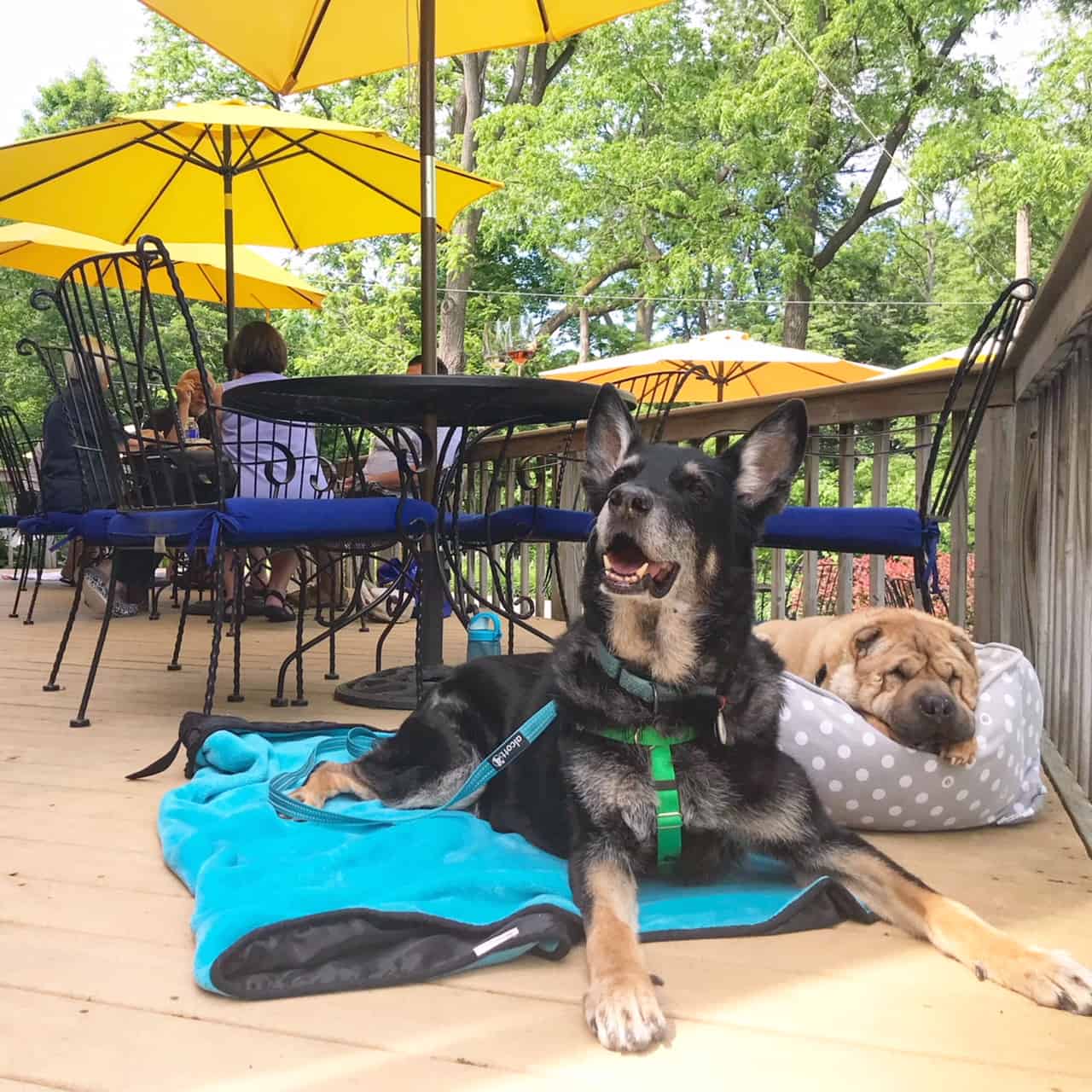 Boundary Breaks Vineyard – We love that this winery has its own off-leash dog area! And the views are unbeatable.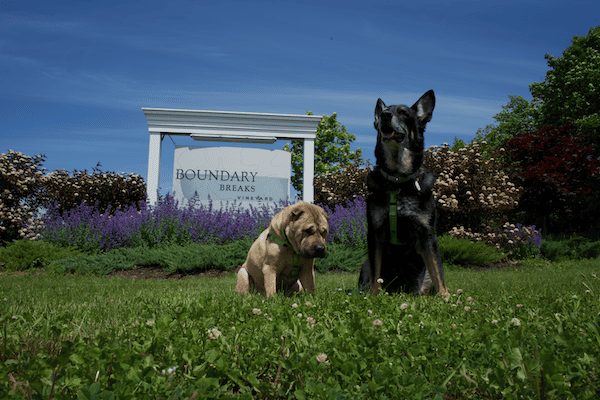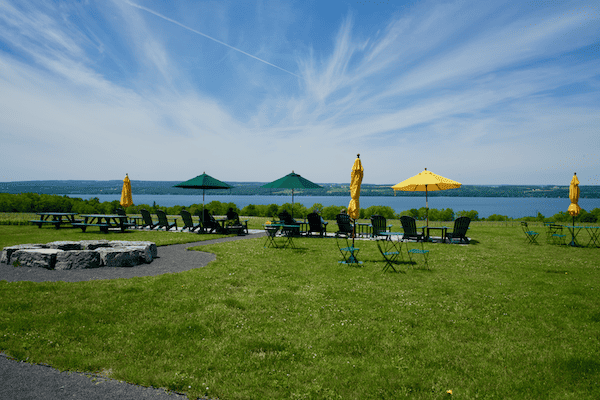 C.K. Torrey Ridge Winery & Meadery
Idol Ridge Winery (& Alder Creek Distillery)
Lamoreaux Landing Wine Cellars
Penguin Bay Winery (Not a member of the wine trail, but it is pet friendly!)
Red Tail Ridge Winery – They very thoughtfully provide a doggy rest stop!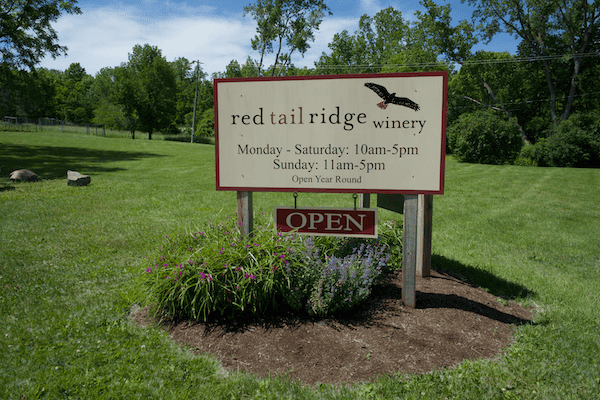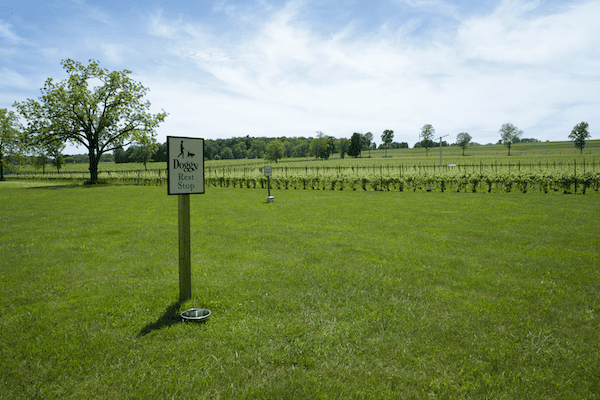 Tabora Farm & Winery (Not a member of the wine trail, but it is pet friendly!)
Three Brothers Winery & Estates – One of our favorite stops for a bit of everything with three wineries, a brewery, and a café on the sprawling grounds!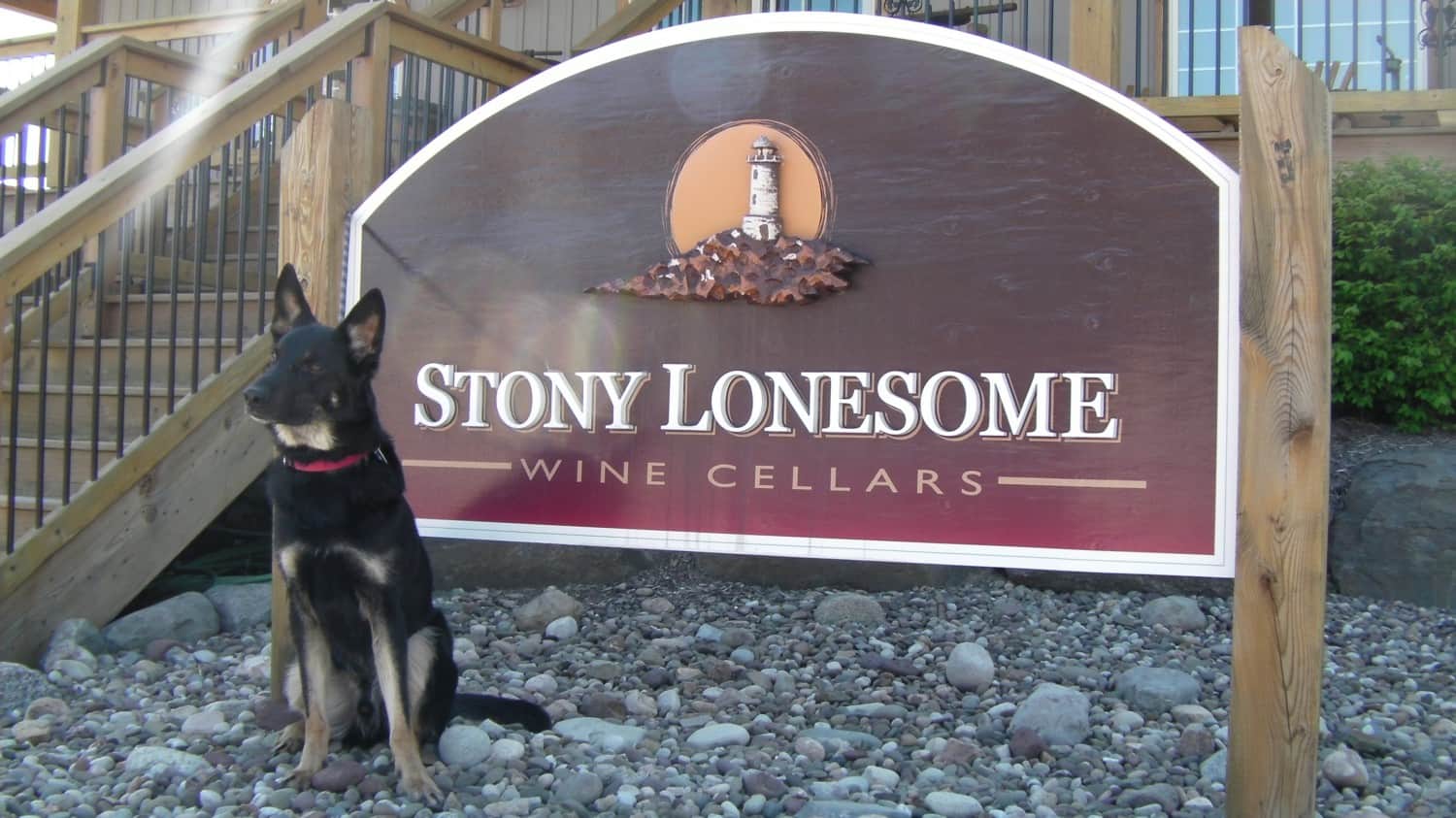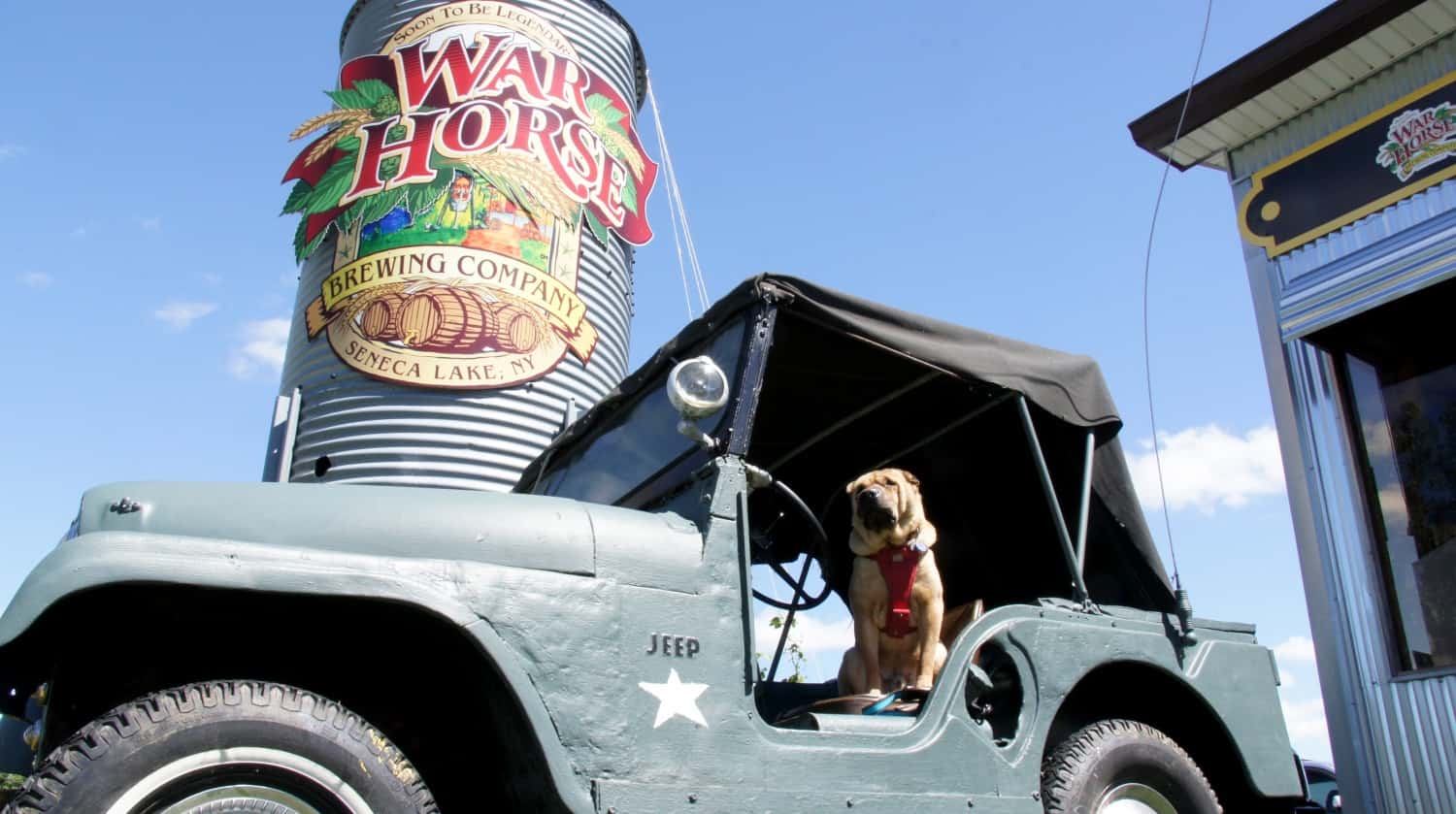 Toast Winery (Not a member of the wine trail, but it is pet friendly!)
Wagner Vineyards Estate Winery & Brewery – A fun place with a great deck overlooking the lake.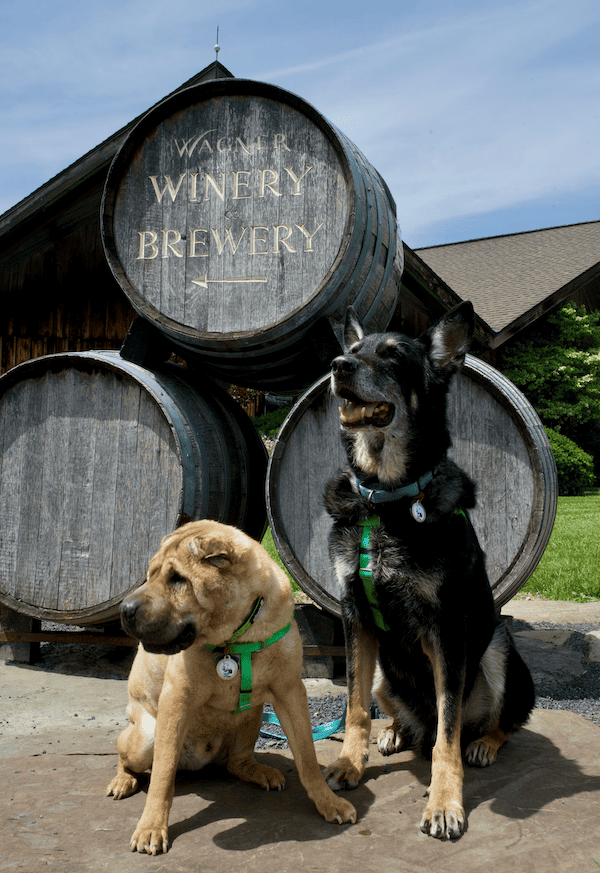 Zugibe Vineyards We loved their dog friendly tasting room and back deck. (Not a member of the wine trail, but wonderfully pet friendly!)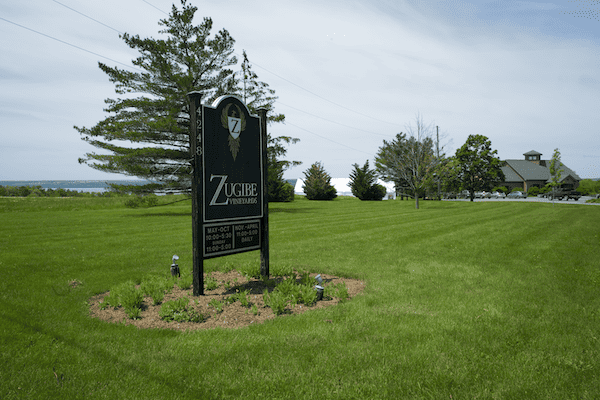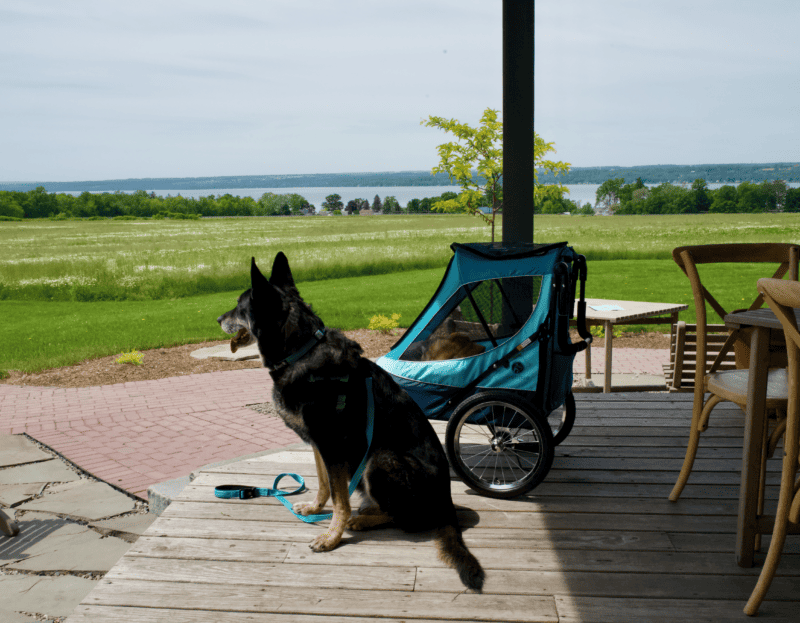 Pet Friendly Breweries On Seneca Lake
If you prefer beer to wine, here are a few more pet friendly breweries on Seneca Lake that aren't located within the wineries listed above:
Grist Iron Brewing Company – A casual place with a nice selection of beers.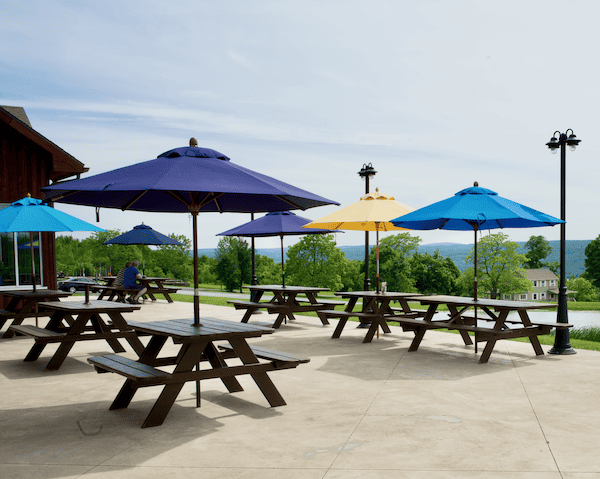 Pet Friendly Seneca Lake Distilleries
Finger Lakes Distilling offers a variety of spirits for tasting and has pet friendly seating outdoors.
And Myers Farm Distillers is a bit farther from Seneca Lake (almost half way to Cayuga Lake).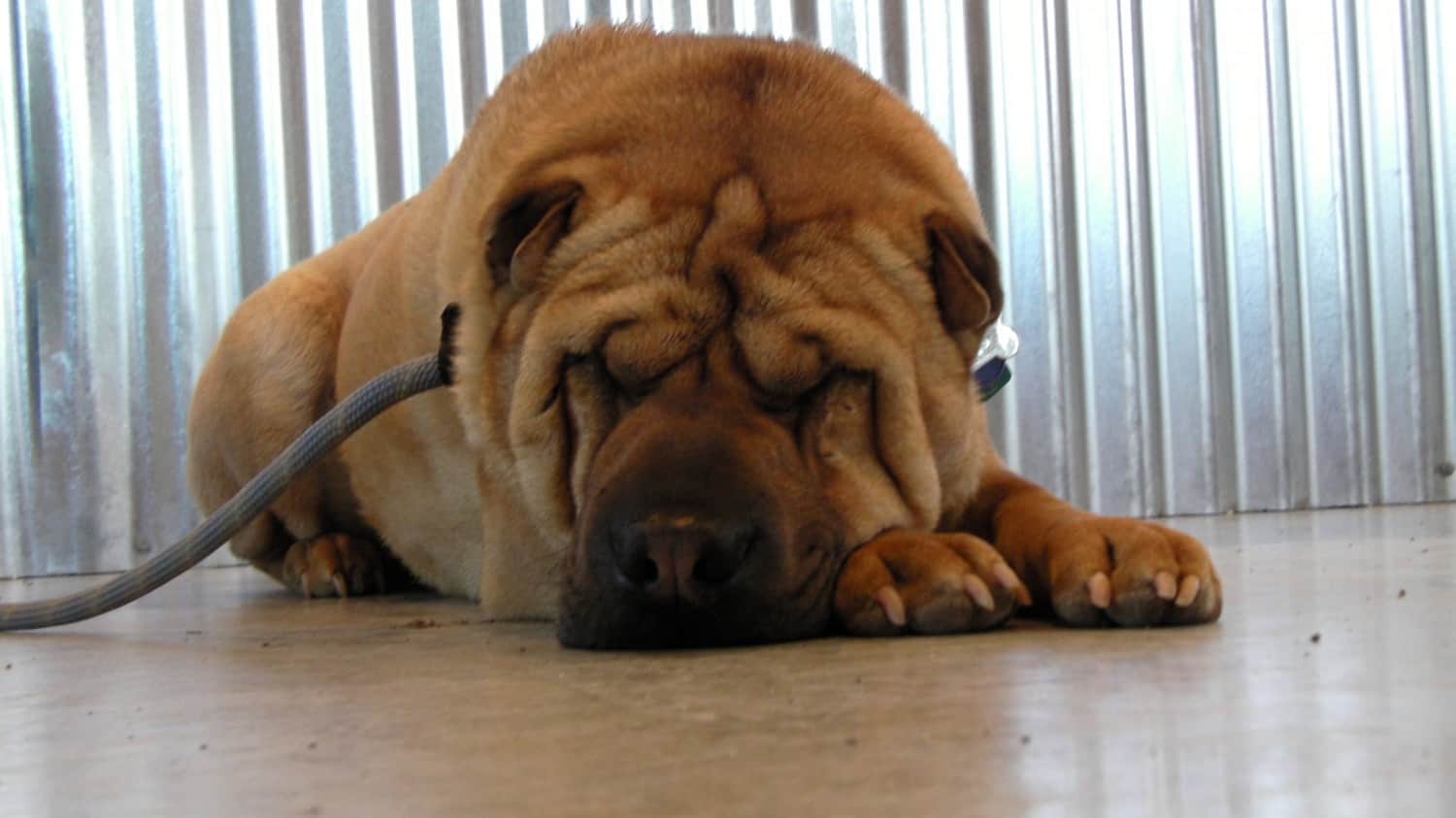 Pet Friendly Cayuga Lake
East of Seneca Lake lies Cayuga Lake, the longest of the Finger lakes at just under 39 miles. The northern end of Cayuga borders the Montezuma National Wildlife Refuge, where dogs can walk around the visitor center and on the Seneca Trail. But don't let your pup feel too bad about the limitations. Even humans are not allowed to leave their cars unless they are at a designated viewing area in this protected area. 
A short drive west of the lake is the hamlet of Seneca Falls, famous for the first Women's Rights Convention held in 1849.
And on the southern tip of Cayuga Lake, you will find Ithaca, home to Cornell University. And the city is even more dog friendly than before since The Commons, Ithaca's downtown pedestrian mall, opened to leashed dogs. It's a great place to find outdoor, pet friendly dining after your winery tastings!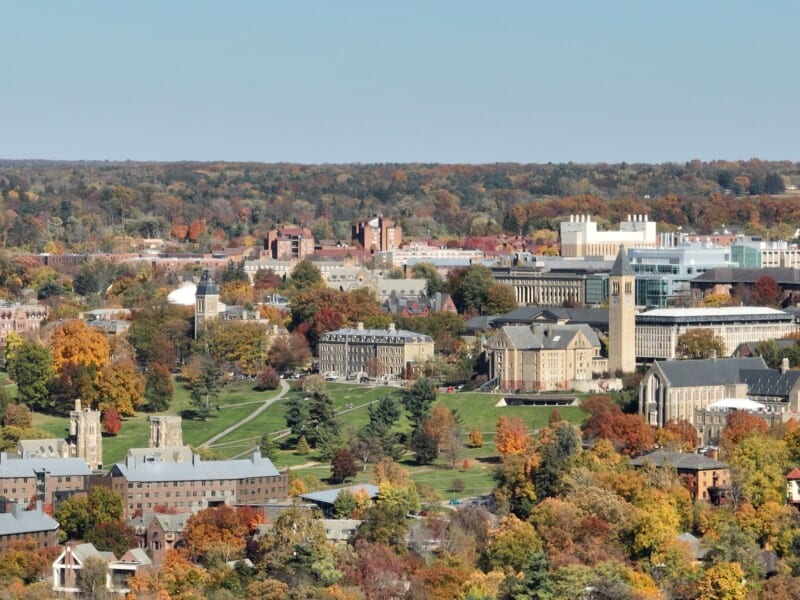 Pet Friendly Wineries On Cayuga Lake
Although Seneca Lake has more wineries, the Cayuga Lake Wine Trail is the oldest in New York. And the Cayuga Lake Wine Trail site brags that all its member wineries are pet friendly!
Of course, that does not mean your dog can join you inside every tasting room. Some have lovely outdoor pet friendly seating. So it's best to ask the staff when you arrive.
When beginning your Cayuga Lake tasting experience, print their handy winery map (or open it on your phone). You can get more details at the Cayuga Lake Wine Trail website, or by contacting each winery directly.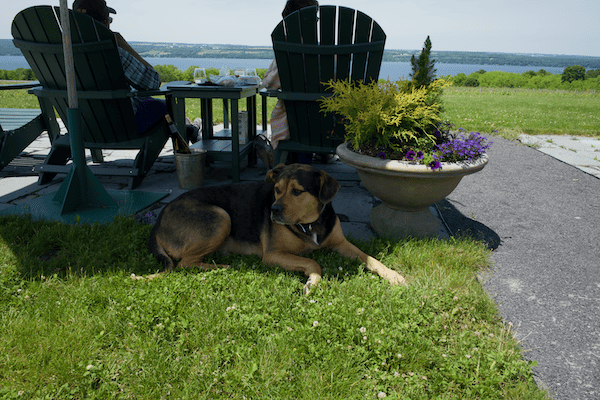 Cayuga Lake Tour
Start at the top of the lake on Route 89, where you will find Montezuma Winery. Besides offering tastings of their wine, they also operate a distillery and meadery. Haven't tried mead yet? It is made from honey and is called the "other white wine" by some enthusiasts.
A few miles south, you will see signs for Cayuga Lake State Park, one of several state parks in the Finger Lakes offering fishing, swimming, camping, and boating. None of the New York State Parks allow dogs on the official swimming beaches. But you can usually find a place along the shore to let your leashed pup take a dip in the water.
The next stop we recommend is the Cayuga Lake Creamery. Besides small batches of traditional ice cream favorites, they also serve wine ice cream and sorbets! You can order with your pup at the walk-up window and enjoy your treats at their shaded, pet friendly picnic tables.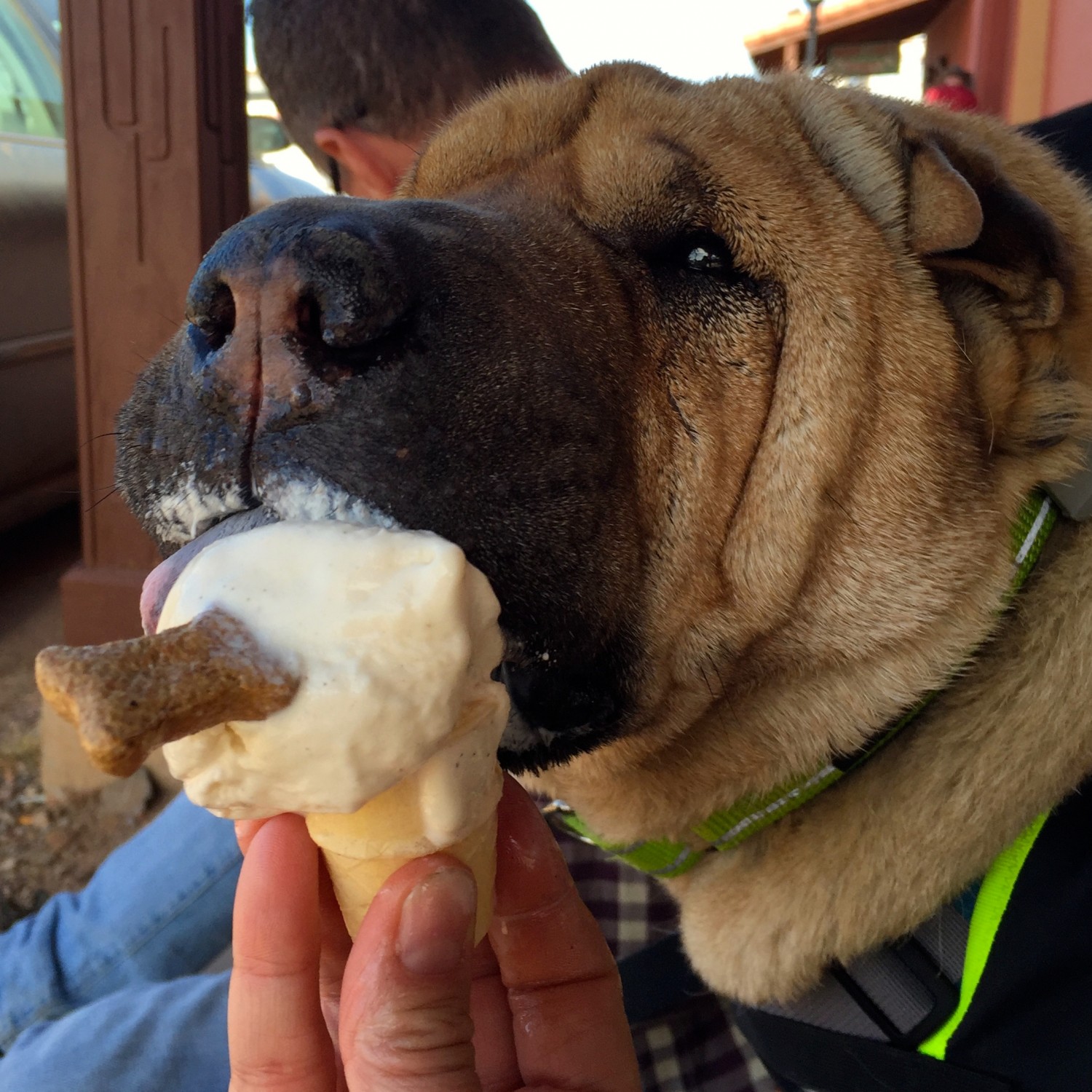 You will pass a number of wineries traveling south on Route 89 before you hit Taughannock Falls State Park. Taughannock is popular for camping, hiking, and swimming with campsite reservations filling up a year in advance. After experiencing this stunning site, you will understand why!
Stop to view the stunning waterfall, which plunge 215 feet into a deep gorge. The cascade is three stories taller than Niagara Falls! And you and your dog can enjoy the view from the trails or at an overlook near a parking area.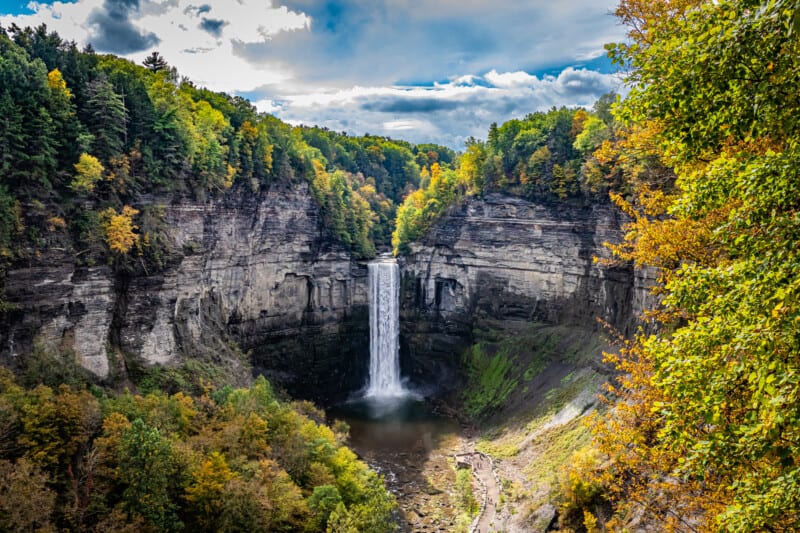 Most Cayuga Lake wineries are on the western shore, along Route 89. But Six Mile Creek Winery is conveniently located just south of Ithaca. And Long Point Winery is on the east side of the lake near Long Point State Park.
Keep in mind that the views along the lake's eastern shore are worth continuing the drive — even after you run out of wineries to visit! And after a short hike or paddle at the state park, your dog won't mind. In fact, he'll probably sleep the rest of the drive!
More Pet Friendly Cayuga Lake Wineries
Here is a complete list of all the pet friendly wineries on the Cayuga Lake Wine Trail:
Americana Vineyards & Crystal Lake Café – The cafe also has pet friendly tables under a pavilion!
Knapp Winery & Vineyard Restaurant – The restaurant also has pet friendly, outdoor seating!
Montezuma Winery & Hidden Marsh Distillery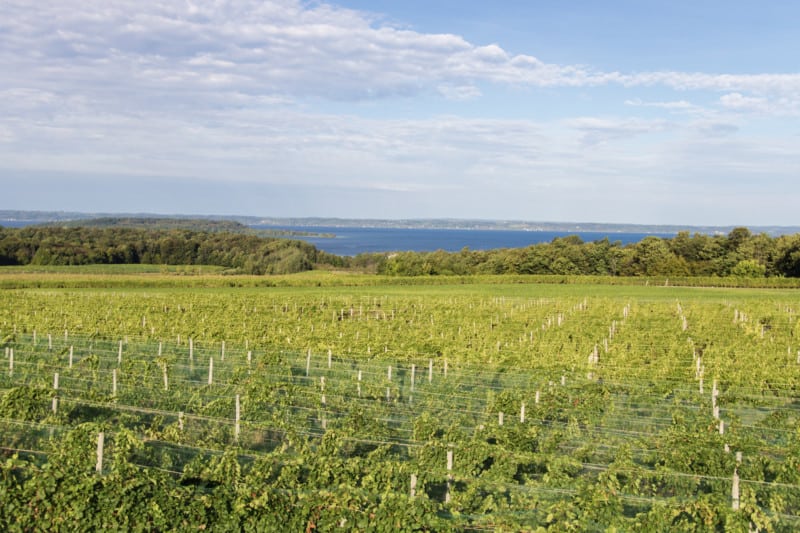 Pet Friendly Keuka Lake
West of Seneca Lake is the y-shaped Keuka Lake. The southern end terminates in the village of Hammondsport. And the longer branch of the lake extending to the north ends at Penn Yan. While you drive the length of the lake, keep an eye out for horse-drawn buggies driven by local Amish farmers on the shoulders of the roads. 
Pet Friendly Wineries On Keuka Lake
The Keuka Lake Wine Trail features five vineyards spread evenly around the lake—and they all welcome pets. Remember, being pet friendly doesn't always mean pets are allowed inside the tasting rooms. So be sure to ask first.
This wine trail loves pups so much they even raise money for pet adoptions through their Paws & Pours Pass. For $15 you can get a pass that will give you $2 off a glass or flight at any of the five wineries. And your pup will get a treat. But best of all, the proceeds from the pass support the local humane society! 
These are the pet friendly wineries along Keuka Lake:
Anthony Road Wine Company (Not a member of the wine trail, but it is pet friendly!)
Barrington Cellars (Not a member of the wine trail, but it is pet friendly!)
Bully Hill Vineyards (Not a member of the wine trail, but it is pet friendly!)
Dr. Konstantin Frank Winery (Not a member of the wine trail, but it is pet friendly!)
Point of the Bluffs Vineyard (Not a member of the wine trail, but it is pet friendly!)
Ravines Wine Cellars (Not a member of the wine trail, but it is pet friendly!)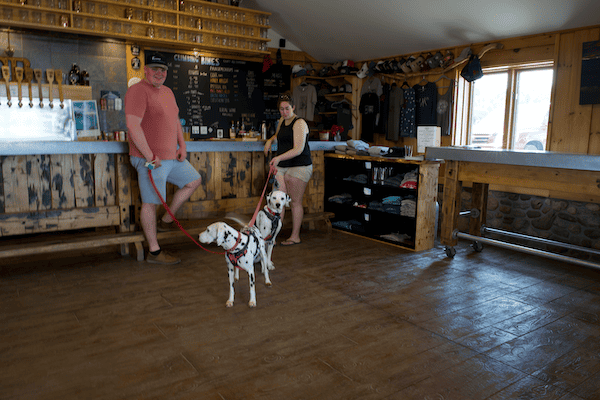 Pet Friendly Keuka Lake Breweries
Hammondsport, on the lake's southern tip, offers Keuka Brewing Company and Steuben Brewing Company. In addition to beer tastings, Steuben also has visiting food trucks.
Seneca Stag Brewing has pet friendly outdoor tables. Try their Friday Fish Fry dinner!
And Climbing Bines Hop Farm & Brewery serves up small batch, hand crafted ales.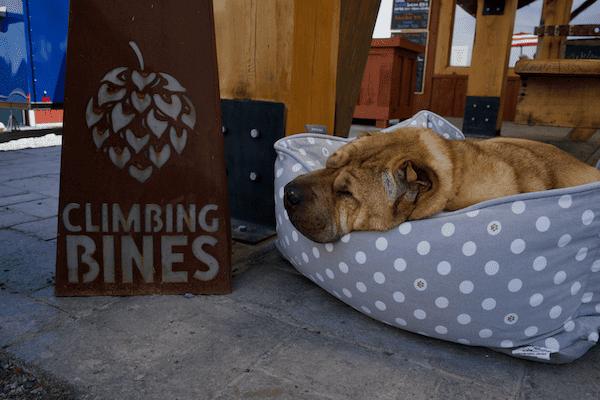 Pet Friendly Dining On Keuka Lake
While these smaller wine trails have their own charm, it can make finding pet friendly places to eat a little tricky. Both Hammondsport and Penn Yan offer your best choices for dining out. Each has a selection of restaurants with pet friendly patios.
For a truly unique experience, try the Windmill Farm & Craft Market in Penn Yan. This indoor/outdoor market has 175 vendors offering crafts, vintage and new items, and food.They are open from April to November. 
It's a great spot for people watching. And there are lots of shaded picnic tables to enjoy the dining options from homemade pierogis to fried fair food. 
Note that the buildings can get very crowded. So it's a good idea to arrive early with your pup. And if your dog reacts to large animals, be aware that some vendors arrive by horse and buggy.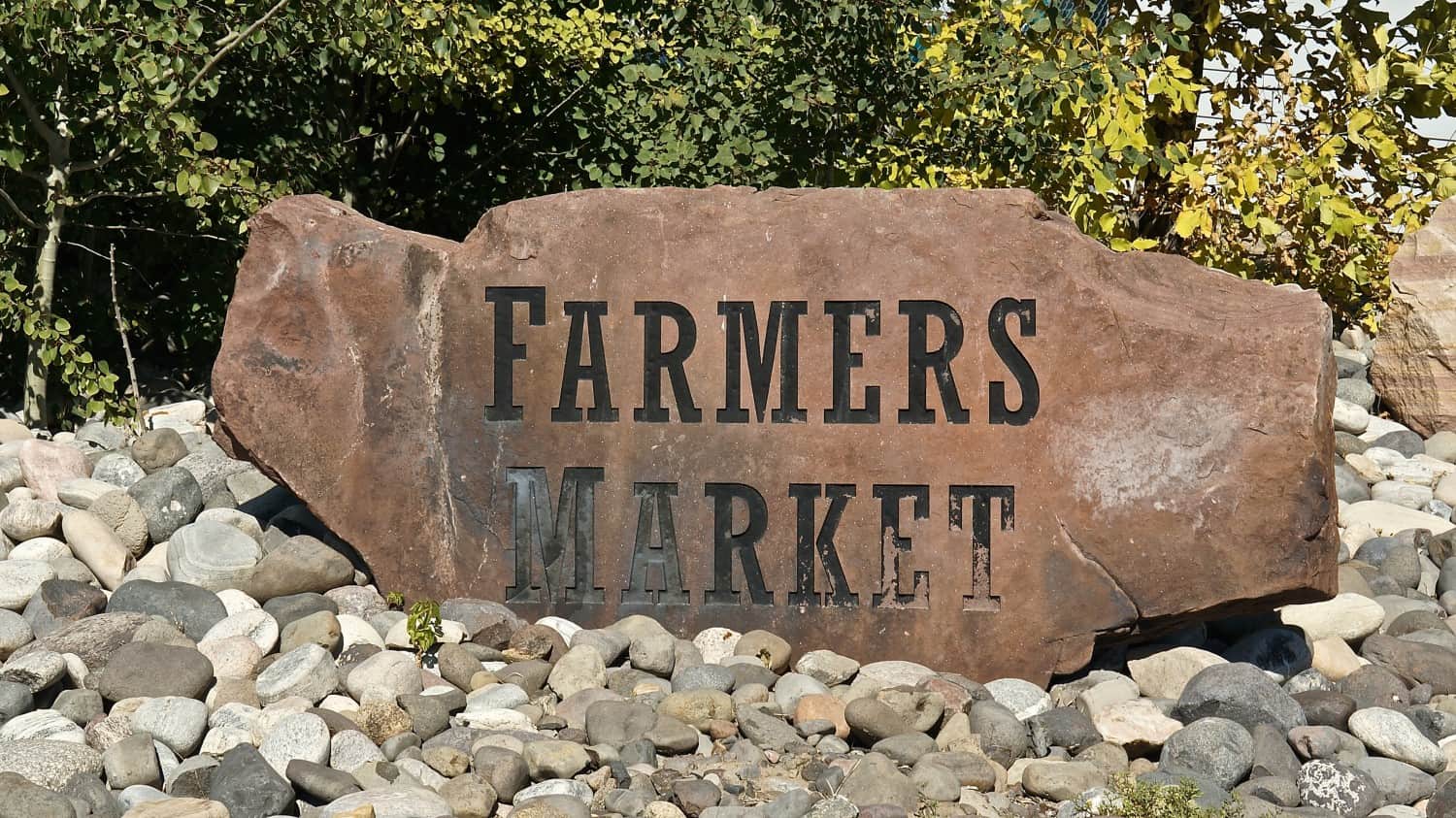 Pet Friendly Wineries On Canandaigua Lake
The lake just west from Keuka is called Canandaigua, and its namesake city sits on the north shore. It's a charming town to stroll, offering a number of restaurants with pet friendly patios and waterfront lodgings.
The Canandaigua Wine Trail has five member wineries, and they are all pet friendly.
Heron Hill Tasting Room at Canandaigua Lake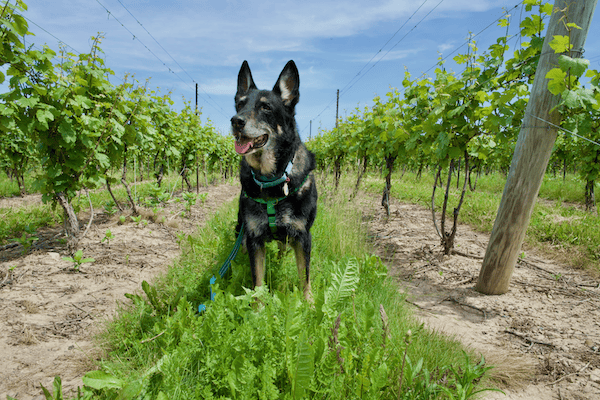 Pet Friendly Canandaigua Lake Breweries
Is beer or cider more your thing? You are in luck! You'll find a few breweries and a cidery with pet friendly tables outside.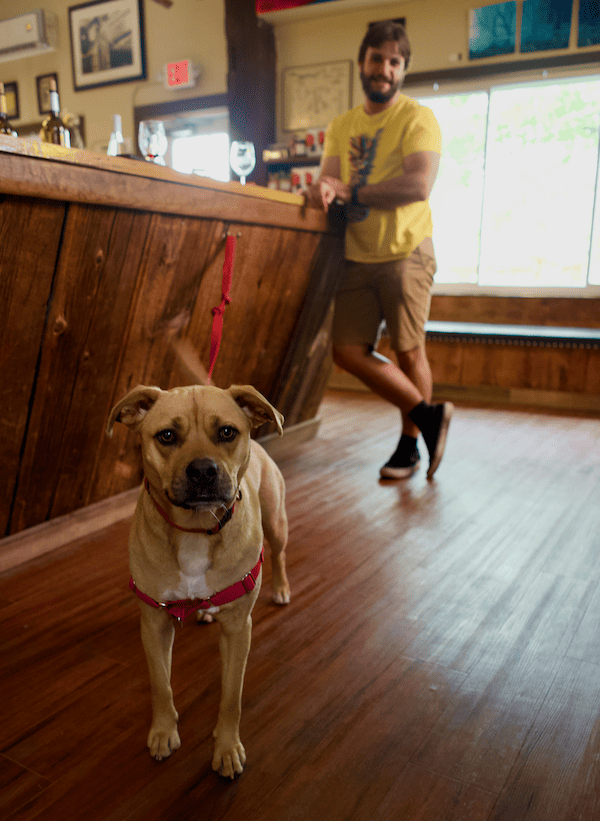 Uncorking Finger Lakes Wine Country With Dogs
Ty and Buster were relieved they did not have to wait patiently while we sampled offerings from every winery on all four wine trails. But whether you visit one or a dozen wineries, you will find no shortage of stunning views and tastes.
And strolling the charming small towns and gorgeous state parks scattered throughout the Finger Lakes will ensure no one is whining while you're wine-ing!
Buster has one last tip to add … don't forget to stay hydrated!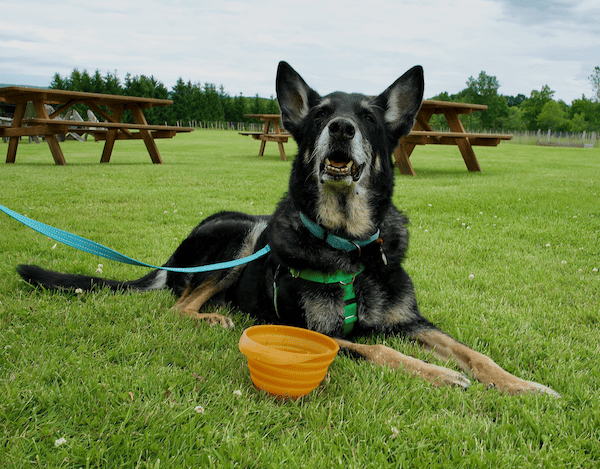 If you would like to find a pet friendly winery near you, check out our Travel Search at GoPetFriendly.com for the Finger Lakes town of your choice (click on Activities).
Amazon Affiliate Disclosure: GoPetFriendly.com LLC is a participant in the Amazon Services LLC Associates Program, an affiliate advertising program designed to provide
a means for website owners to earn advertising fees by advertising and linking to amazon.com, audible.com, and any other website that may be affiliated with Amazon
Service LLC Associates Program. As an Amazon Associate, the owner of this site earns a commission from qualifying purchases.
(Visited 11,965 times, 16 visits today)